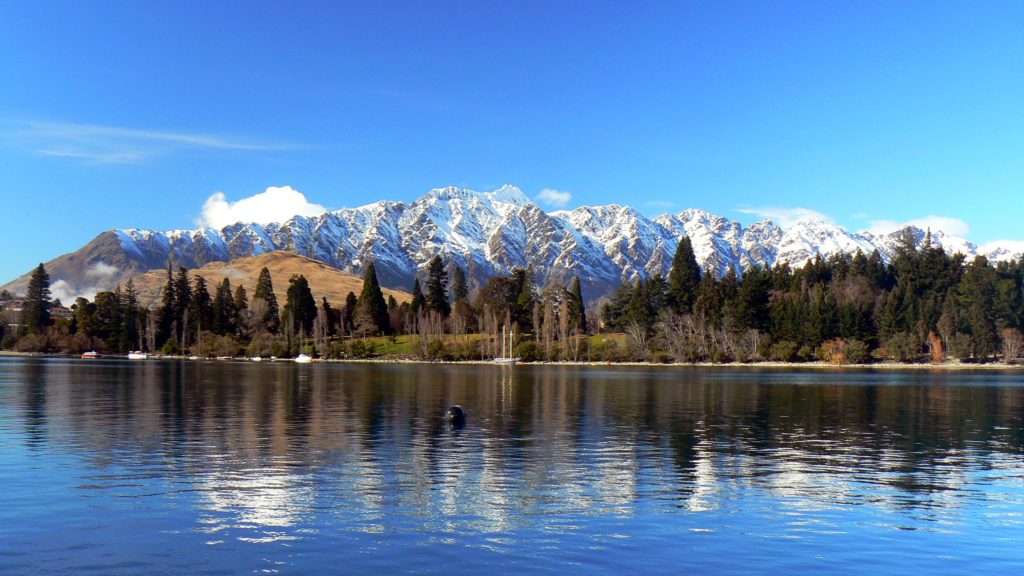 Most of the time when you describe your experience in a location as being "a bit up and down", it's generally not a good thing. Queesntown is the exception to that rule. This city on New Zealand's south island is characterised by stunning mountains, beautiful peaks and jaw-dropping hills. This terrain is arguably one of the biggest attractions to the region and a beautiful contribution to the already picturesque landscape. From hiking to photography, skiing to biking, you can choose to tackle these beasts in a variety of different ways. If you're more of a spectator than an athlete, you can also sit back, crack open a cold one and enjoy the view from afar. However you choose to indulge in these natural attractions, you seriously just won't be able to get enough. To give you a bit of a head start before you start ticking all the mountains off the list, here is an overview of what you can expect. 
Ben Lomond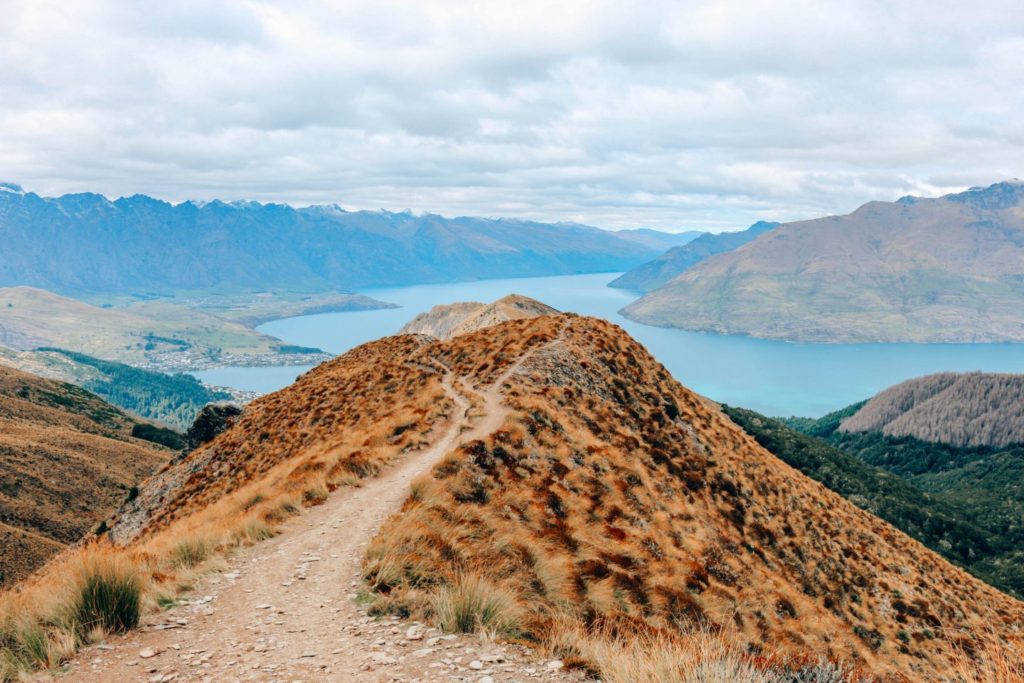 Ben Lomond is arguably one of the most famous peaks in Queenstown, or potentially even the whole of New Zealand. This could have something to do with the fact that it shares its name with an equally famous peak in Scotland. The Kiwi variety was named by the European explorer, Duncan McAusland when he was living in the area as an early Shepard. 
Hundreds of years later, locals and travellers still flock to Ben Lomond Mountain to test their fitness and push their bodies to the limit. The demanding climb includes a full day hike with an 1,438 elevation gain. When the skies are clear, the summit provides the perfect vantage point for panoramic views across Queenstown and beyond. The hike from town takes between 7 – 8 hours to complete but you can shave a few hours off the walking time by catching a ride on the Gondola up to Bob's Peak and starting the hike from there. 
Cecil Peak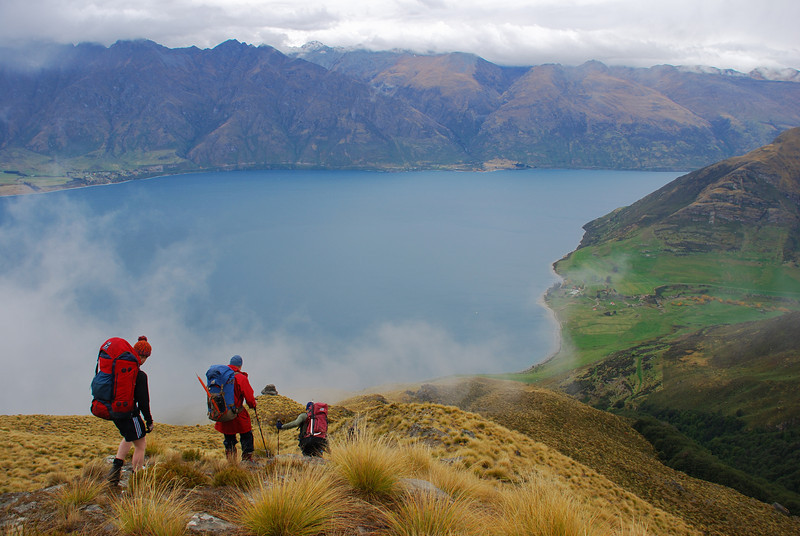 This mountain is much lesser known, but don't let that fool you. It's still a beautiful mountain and well-worth the trip out of town. The peak was named by one of the country's earliest settlers, William Rees who named it after his eldest son. It is located on the south side of Lake Wakatipu, south-west of the CBD and is probably the biggest attraction in the area. 
As the area is under a pastoral lease, the landscape is mainly covered with grass and tussock, with trees dotted along the water lines. There are a number of islands that sit close to the shoreline of the peak, including Hidden Island. 
Cecil Peak stands at an impressive 1,978 meters tall and is easily spotted from Queenstown Beach. If you want to get up close and personal with the mountain, you'll need to catch a water taxi across Lake Wakatipu and from there, you're free to hike to the trail top. The entire walk will probably take most of the day so remember to pack plenty of water and snacks. 
Walter Peak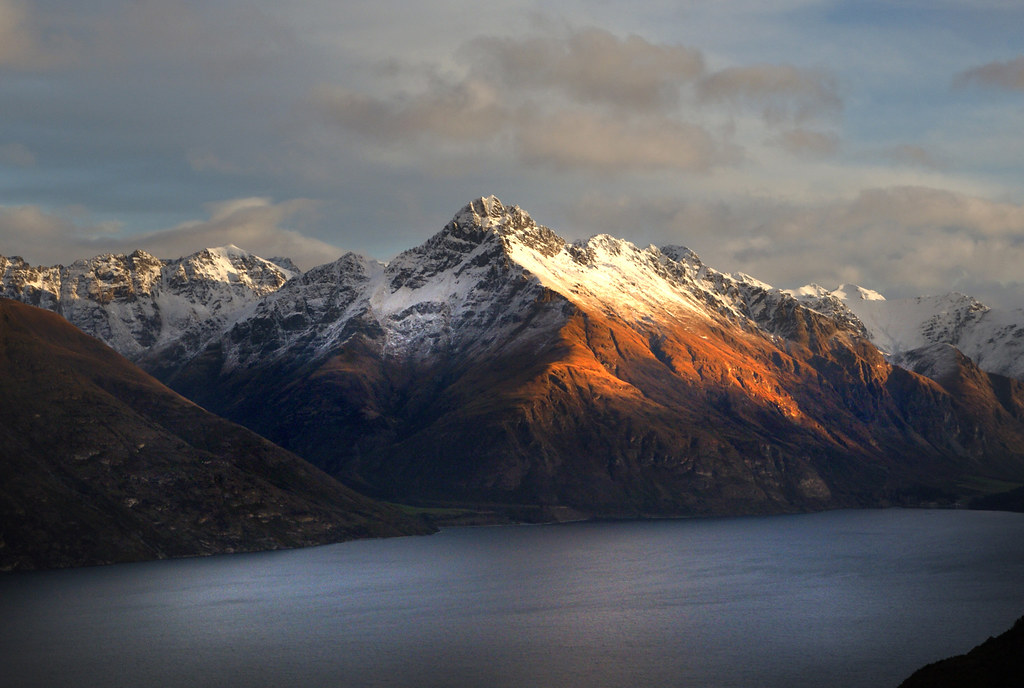 With a name that sounds like it could be one of your Grandpa's mates, Walter Peak is a majestic and bold icon in the Queenstown landscape. Plenty of people visit the city without stopping past the mountain but those people just don't know what they're missing out on. 
Walter Peak sits right next door to its older sibling Cecil Peak and was also named after William Rees' second son, Walter. The mountain might not sit as tall as Cecil Peak but with a height of 1,800 metres it still pierces the low cloud formations. 
Reaching this mountain also requires a boat ride across Lake Wakatipu and requires 6 – 7 hours of scrambling to reach the top. We're not kidding. This isn't a straight-forward pathway. It's probably best that only experienced hikers take on the walk. 
If you're still keen to check out the region but your walking skills aren't quite up to standard, you can indulge in the views from afar. There are plenty of cycling tours or boat tours that will allow you to embrace the pure beauty, without getting your sweat on.
The Remarkables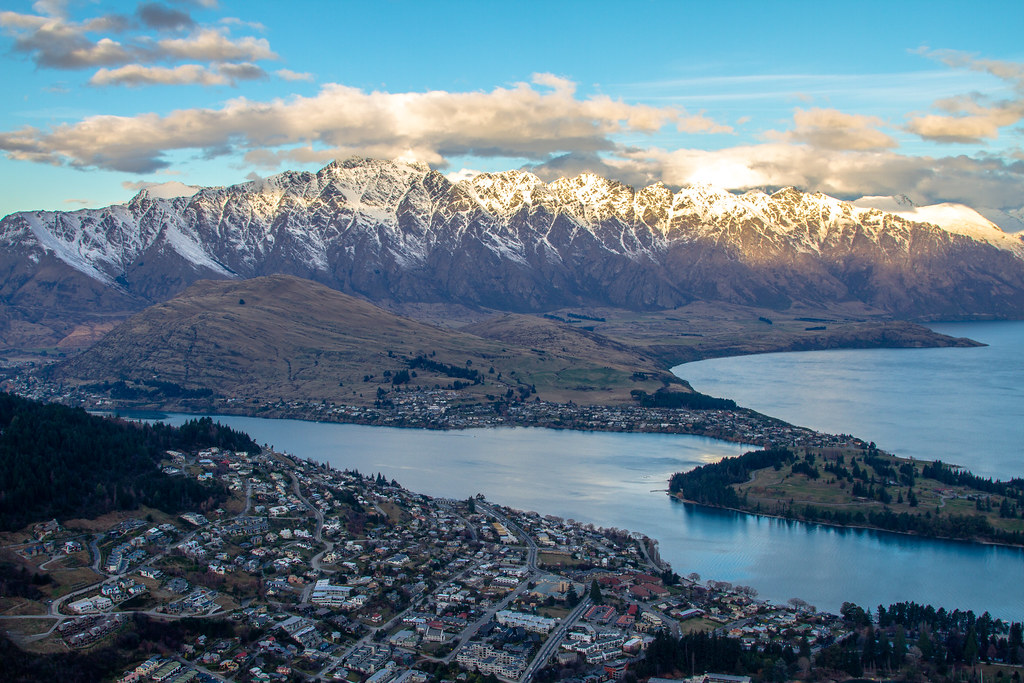 It might technically be a mountain range made up of several peaks but we couldn't resist adding The Remarkables to the list. The highest of the peaks in this range sits at 2,300 metres and that's a good enough reason in itself. These peaks earnt their name after an earlier explorer surveyed the range and found that the mountains ran true north to south. He noted in his research that this was "truly remarkable" and the name stuck ever since. 
The Remarkables attracts travellers from across the globe, all year round. Winter is undoubtedly more popular, with thousands of snow-bunnies flocking to the ranges for their skiing fix. During summer though, there are numerous different hiking trails that wind through The Remarkables with the most popular being Lake Alta. This hike only takes a couple of hours to complete and is suitable for all levels of fitness.