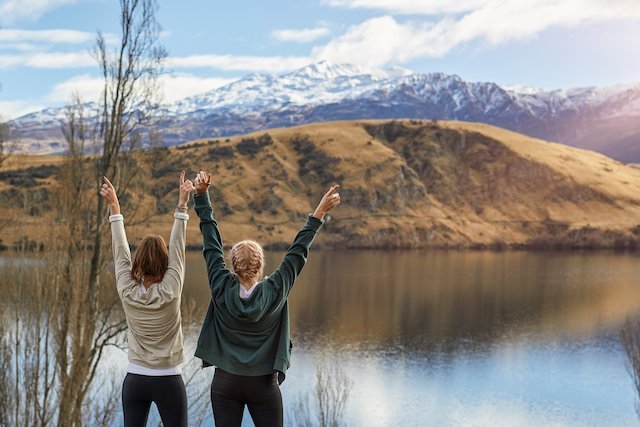 Queenstown is the type of place where you can plan to drop in for a week, and end up staying for months on end – without ever making it through everything on your bucket list. The South Island destination is literally brimming with attractions that appeal to backpackers from all walks of life. Whether you're a nature-nerd, history-buff, adrenaline-addict or wine-connoisseur, Queenstown will tick all of your boxes. 
Milford Sound
https://www.milford-sound.co.nz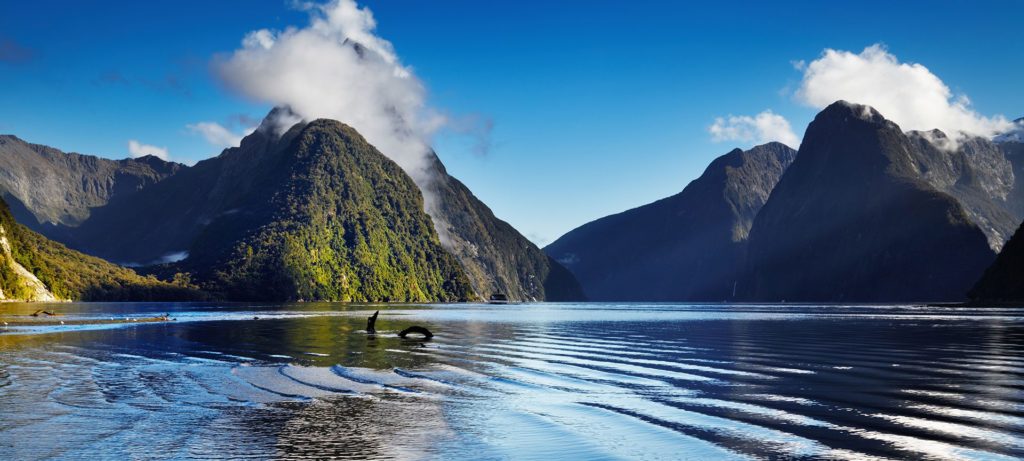 No trip to Queenstown is complete without the obligatory tourist shot at Mildford Sound. Known as one of the country's most picturesque destinations, this natural wonder is as majestic as they come. The inspiring combination of mountain peaks, ink-dark waters and dramatic cliff faces might feel like you've been transported onto the set of a wildlife documentary and will definitely make you pinch yourself awake.
Shotover Jet at Shotover Canyon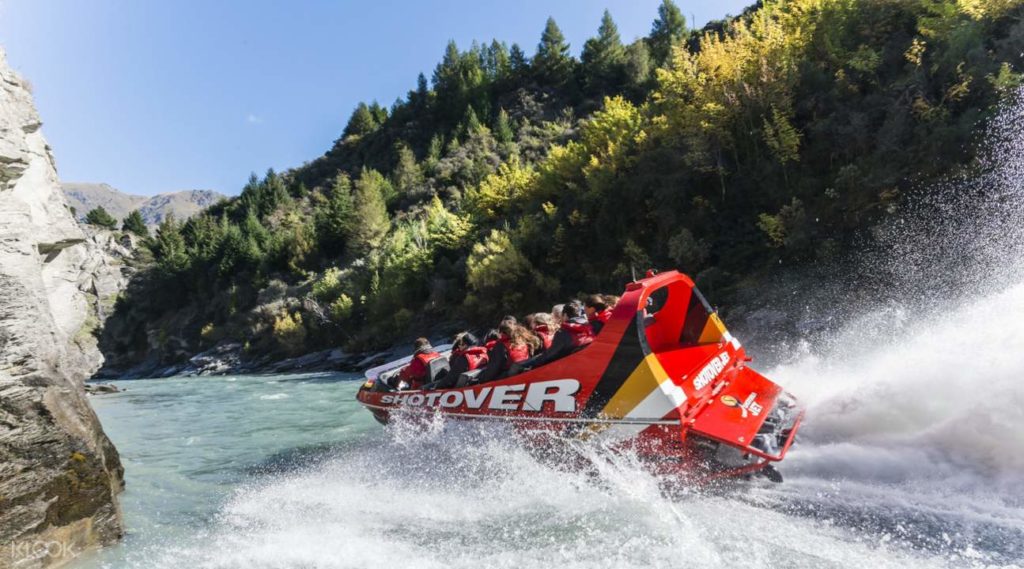 Hold on tight, this is going to be a wild ride. Shot over Jet is probably the only time you'll get wet, get wild, scream for more and not have to do anything in return. The unique combination of natural landscape and wall-to-wall canyon action is more than a popular attraction for local residents – it's their pride and joy. There is a reason the jet boating ride has been around for so many years!
Little Paradise Lodge
https://www.queenstownnz.co.nz/listing/little-paradise-lodge-%26-dream-garden/1694/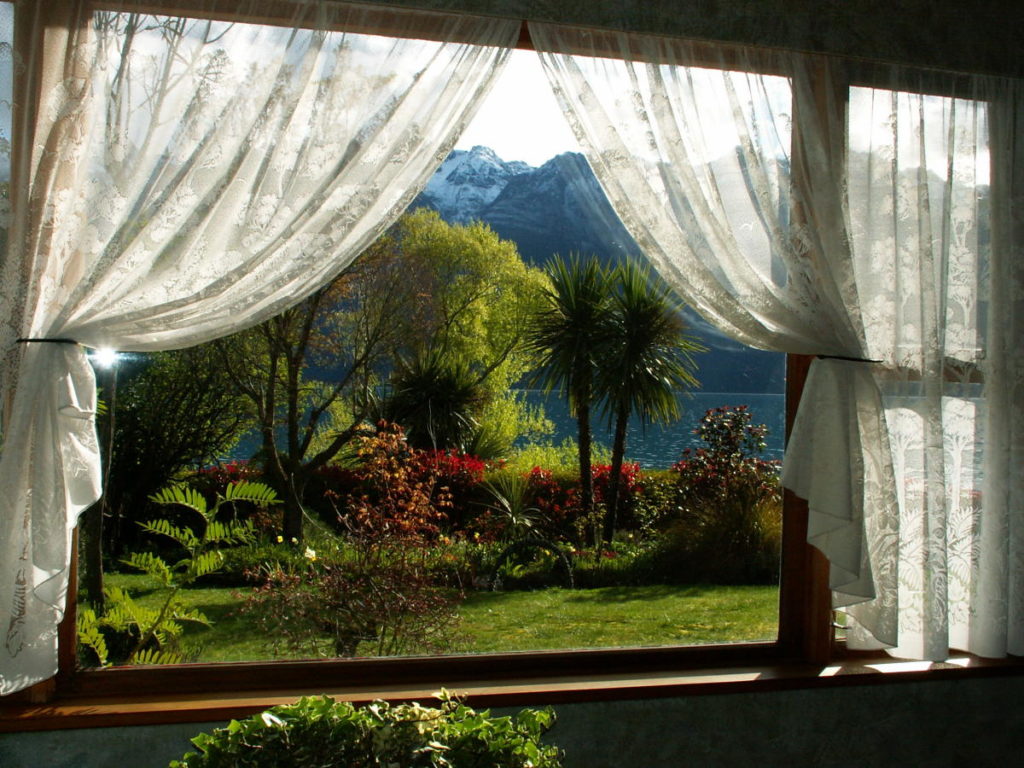 Little Paradise Lodge is an untouched and incredibly beautiful slice of Kiwi culture. The charming BnB is located on Lake Wakatipu, only a 25 minute scenic drive from Queenstown. The quaint cottage is paired with a lavish garden, a myriad of flowers, water feature sculptures, an abundance of wildlife and a string of walking tracks.  This is the perfect place to switch off, recharge and amp yourself up for the nightlife scene of Queenstown. 
Bob's Peak Skyline Gondola
https://www.skyline.co.nz/en/queenstown/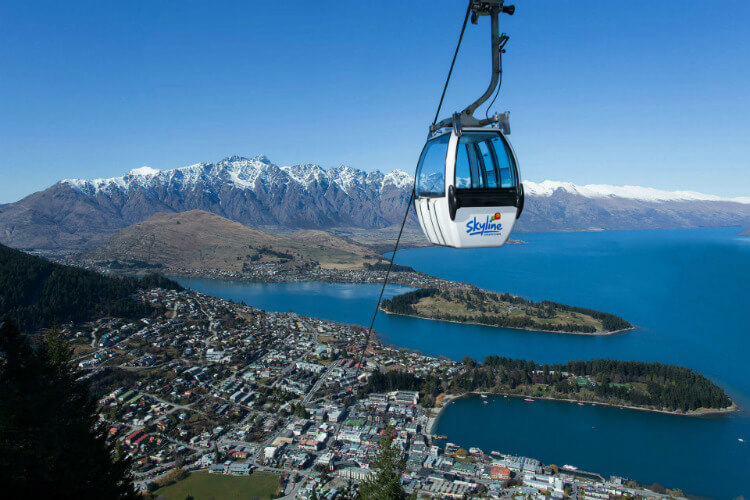 It's a pretty big call but we reckon Queenstown could be one of the most picturesque and scenic destinations on earth. While there is ample opportunity to embrace the landscape from the ground, nothing compares to the view from the Skyline Gondola. This scenic ride is the steepest cable car lift in the Southern Hemisphere and will take you 450 metres above Queenstown and Lake Wakatipu. From the top of Bob's PEak, you'll be treated to a 220-degree panorama of Coronet Peak, The Remarkables, Walter and Cecil Peak, and the best seat in the house for a view of Queenstown. 
Lake Wakatipu
https://www.newzealand.com/au/feature/lake-wakatipu/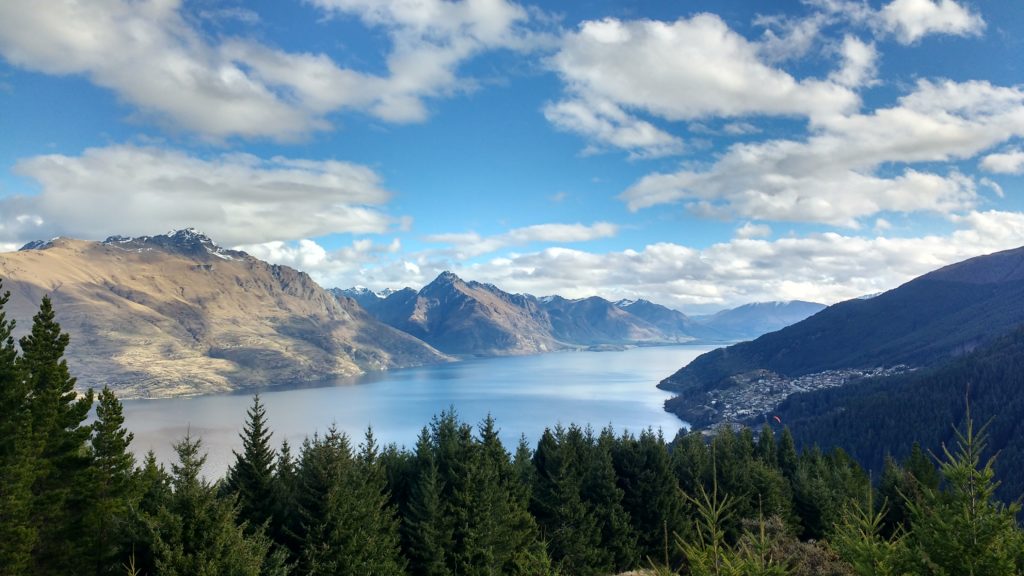 Lake Wakatipu is a year-round destination of choice for locals and backpackers from across the globe. The glistening blue body of water is completely surrounded by tall mountains, rugged cliff faces and wild greenery. Shaped like a lightning bolt, the third largest lake in New Zealand is the perfect landscape for a string of different activities. From scenic cruises, jet boating and paraflights to jet skiing and paddle boarding, the options are seemingly endless. 
Queenstown Gardens
https://www.myguidequeenstown.com/things-to-do/queenstown-gardens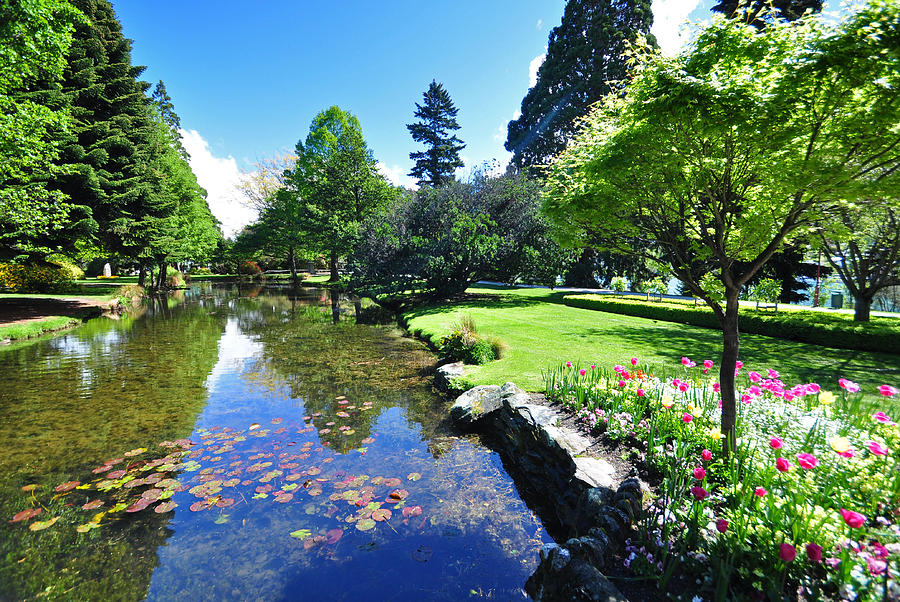 Located just a few minutes stroll from the CBD, Queenstown Gardens are a beautiful and tranquil escape from the hustle and bustle of the city. The lush green space is characterised by pristine lawns, oversized water features, as well as a myriad of different trees, plants and flowers. This nature oasis is a popular spot for picnics and boasts incredible views across Lake Wakatipu. Locals and tourists also flock to the gardens to try their hands at disk-golf, where metal baskets act as holes and the ball is replaced with a disk.
Gibbston Valley Winery
https://www.gibbstonvalley.com/au/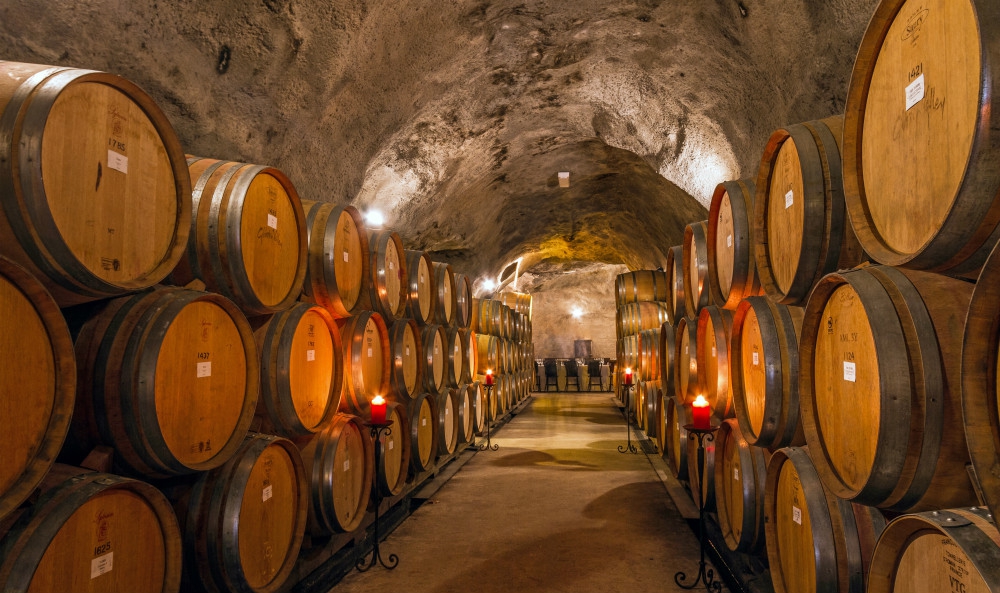 If your idea of winding down and having a good time is to spend quality time with your mates, over a quality drop of vino, then Gibbston Valley Winery is the place for you! Situated in the world-class Central Otago, you'll be treated to a wine cave and tasting tour where you can visit Home Block, the region's oldest vineyard, indulge in an exclusive tasting and even catch a glimpse of the winemakers working their magic.
Coronet Peak
https://www.coronetpeak.co.nz/winter/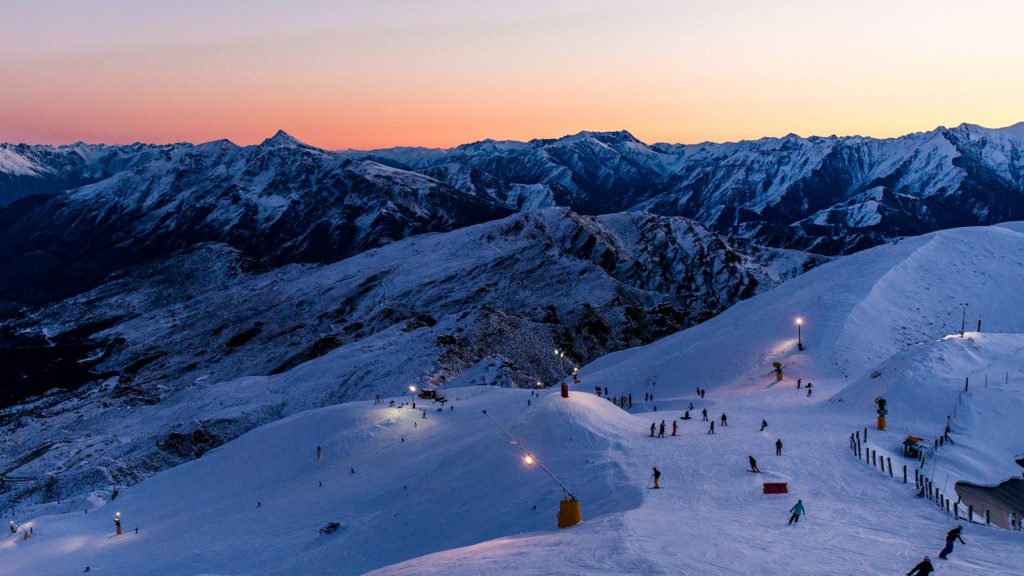 Coronet Peak is not just the closest commercial ski field to Queenstown, this impressive mountain range is also a destination for ski bunnies from all corners of the globe. Only 20-minutes from the CBD and boasting world-class snow during the winter but epic adventures during the summer, you might struggle to drag yourself away. 
Arrowtown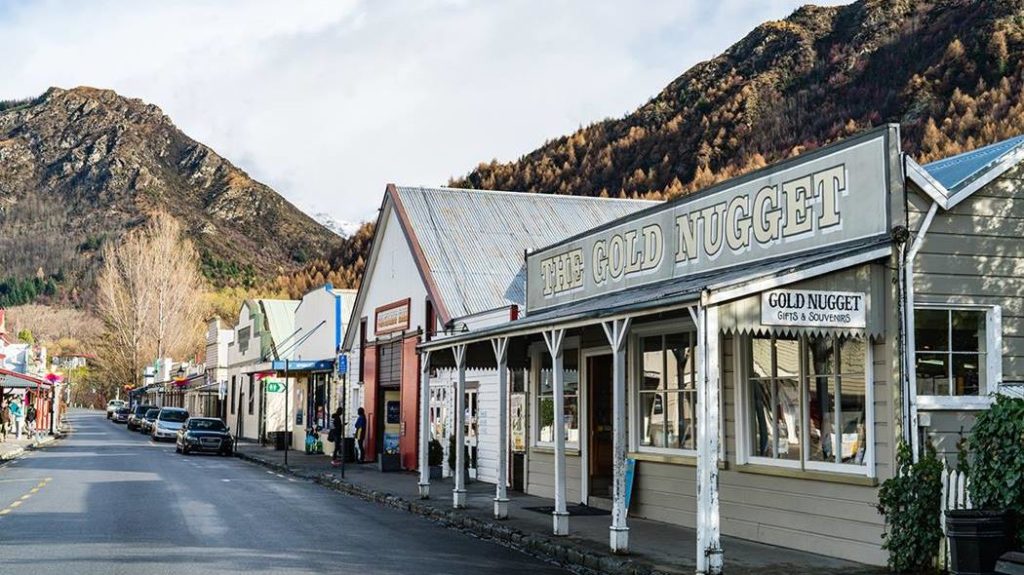 Another one for the history buffs of the group, Arrowtown is a delightful gold rush village that looks like it's been snatched straight from the pages of your high school textbook. Despite being just a short drive from Queenstown, this charming and quirky spot is seemingly trapped in time. You can spend your days panning for gold and your nights walking the lamp lit roads. Arrowtown is the real deal.
Soak in hot pools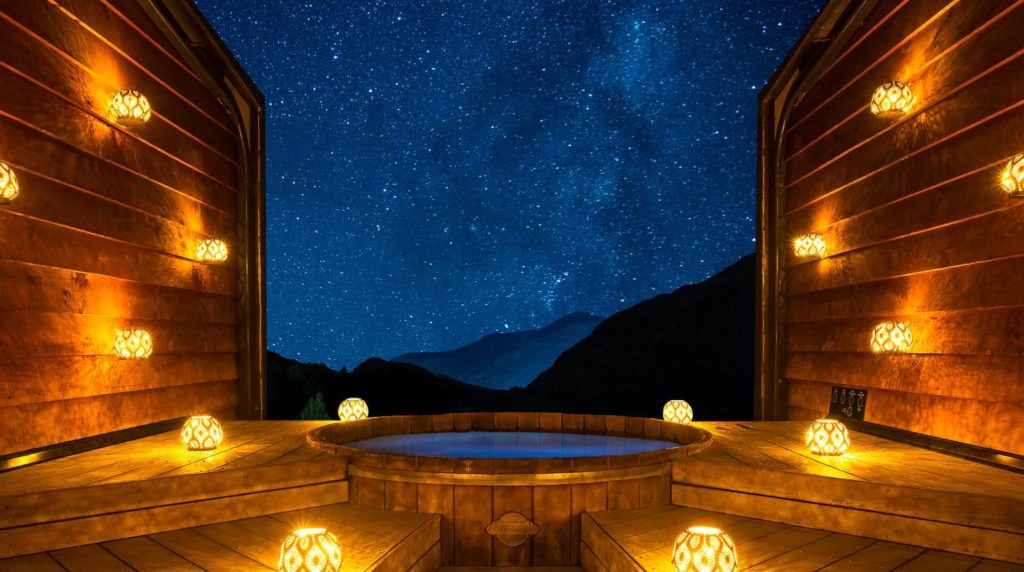 Queenstown is a place to relax the natural way. Onsen is a proudly locally-owned and operated hot spa option that puts a Kiwi twist on the Japanese tradition. While you're perched high on the cliffs, you can soak in the cedar-lined hot pools, embrace the views across Shotover River and treat yourself to one of the face or body treatments for men and women.