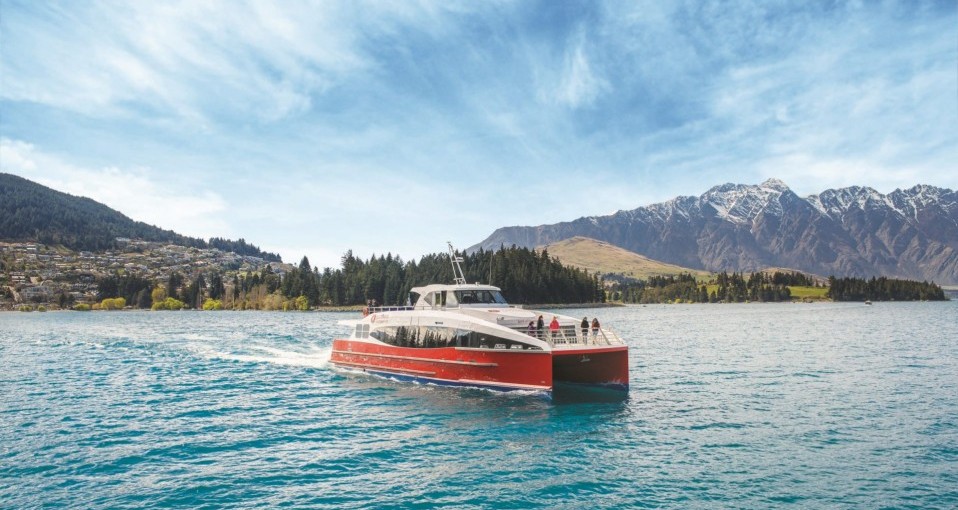 With a name like Queenstown, it's really no surprise that this destination is of a royal standard. The city on New Zealand's south island hosts more than 2 million visitors per year and boasts upwards of 200 attractions and activities. Not many places can claim to be a great destination all year round, regardless of the season. But Queenstown is the exception. Whether you visit in Summer, Winter, Autumn or Spring, a trip to this charming city is not complete without a boat tour. There are an abundance of lakes, waterways and rivers to explore, so hop on-board and get ready for your adventure.
Milford Sound Cruise
http://www.fiordlanddiscovery.co.nz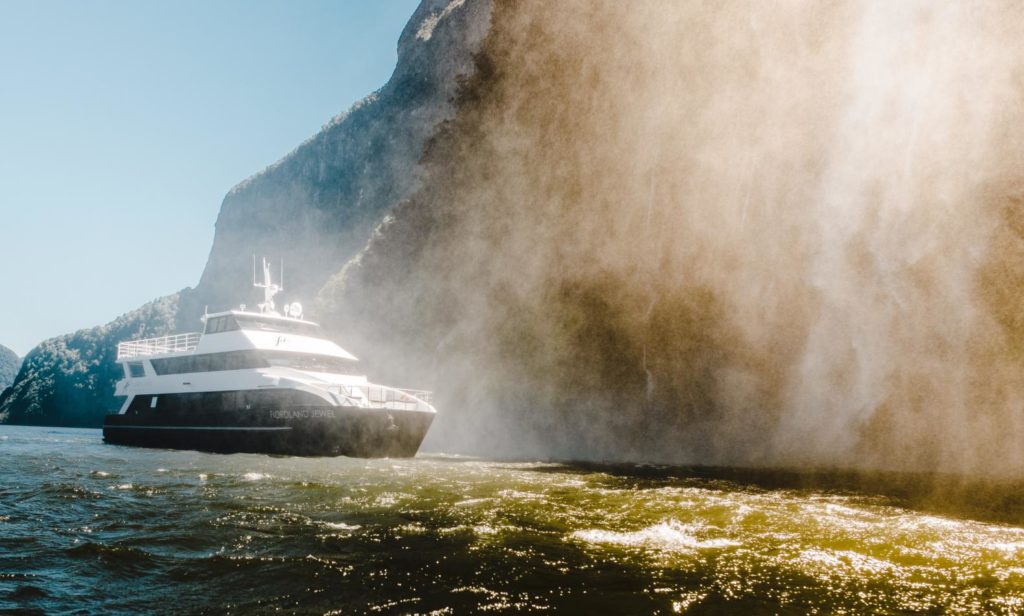 Milford Sound is one of those iconic destinations. The type of place that Instagrammers dream about. It's majestic and beautiful yet not completely overrun with hordes of tourists. Backpackers can experience the magic of Milford sounds with a variety of different cruise options. Ranging from a one-day trip to overnight expeditions and even a 7-day scenic cruise, there is no better way to take in New Zealand's largest national park. As you cruise across the glistening waters, you'll float past popular landmarks like Bowen Falls, Sinbad Gully, the world renowned Mitre Peak, Mt Pembroke, Bridal Veil Falls and Fairy Falls. The luxury boats are always decked out to cater to your every need, serving up sumptuous food and keeping the booze flowing. What more could you want?
Jet Boating
https://www.kjet.co.nz/our-trips/kjet-combos/kjet-queenstown-cruise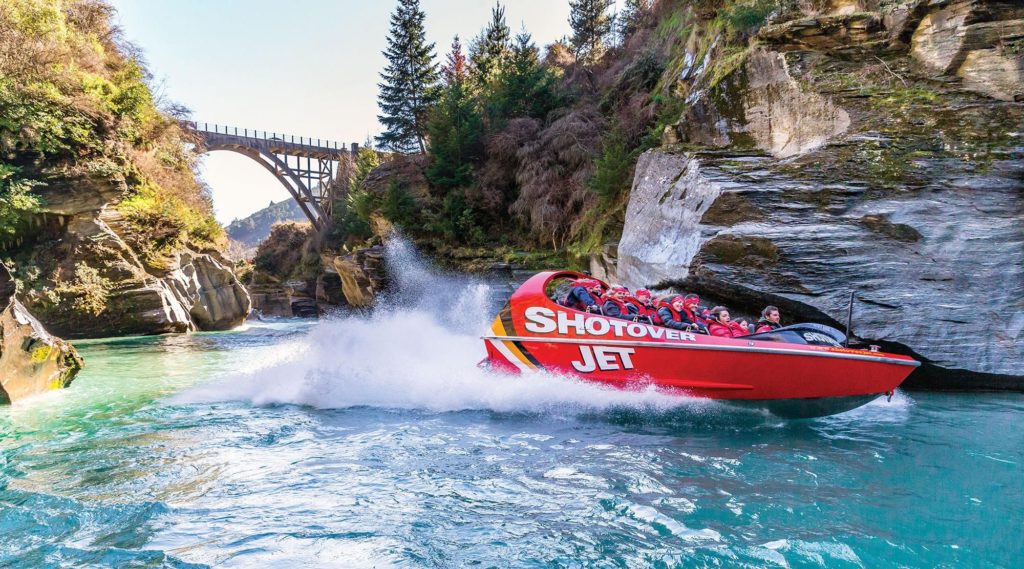 So it might not meet the exact requirements of a cruise but we couldn't resist including Jet Boating on this list. The fast-paced and adrenaline-fuelled activity is one of the best ways to soak in the surrounding landscape, while also satisfying your thrill-seeking urges. If you can unclench your eyes and distract yourself from the high pitched squeal of your mates for long enough, you'll have the opportunity to soak up the incredible mountain views from Lake Wakatipu or the world famous Shotover and Kawarau Rivers. You'll reach speeds of up to 95-kilometres an hour and the water is less than 5cm deep in some places. If that doesn't make your hair stand on end, we're not sure what will.
Mt Nicholas Farm Experience
http://southerndiscoveries.co.nz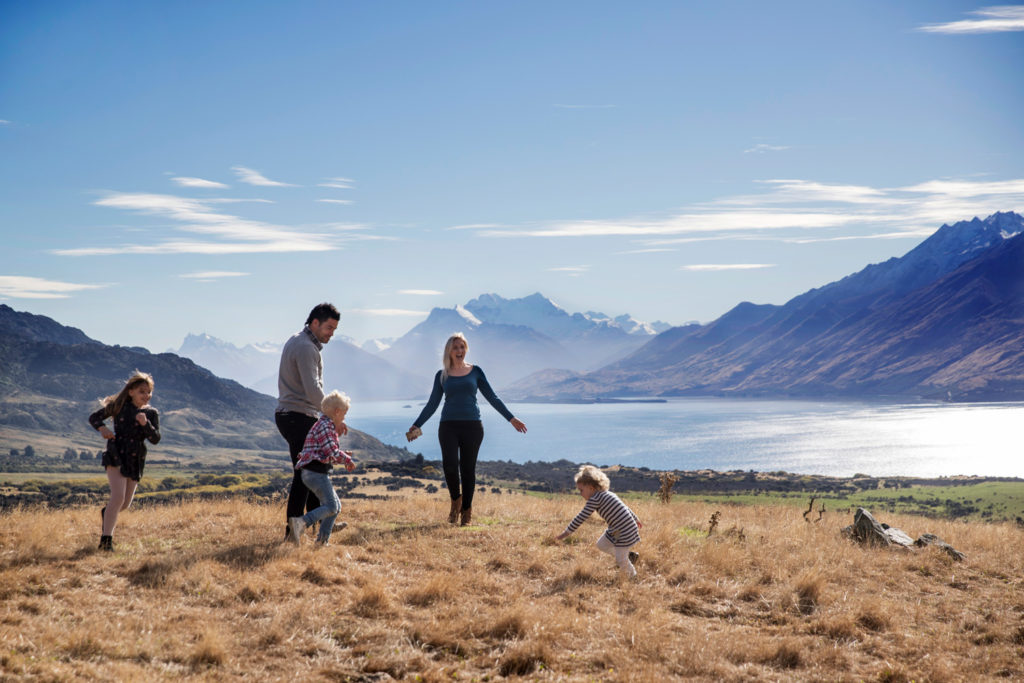 This boat cruise is a real deal country adventure. Your journey will take you from the crystal waters of Lake Wakatipu and into the ruggest high country. Start with a cruise on Spirit of Queenstown before embarking on a guided tour of the working farm. Breathe in deeply and savour the fresh mountain air, while feeling the sun gently kiss your skin. In between experiencing life on a real sheep station, testing your sheep herding skills and meeting the friendly farm animals, you can also stroll along the lakefront at your own pace or indulge in a farmers platter. 
Million Dollar Cruise
https://milliondollarcruise.co.nz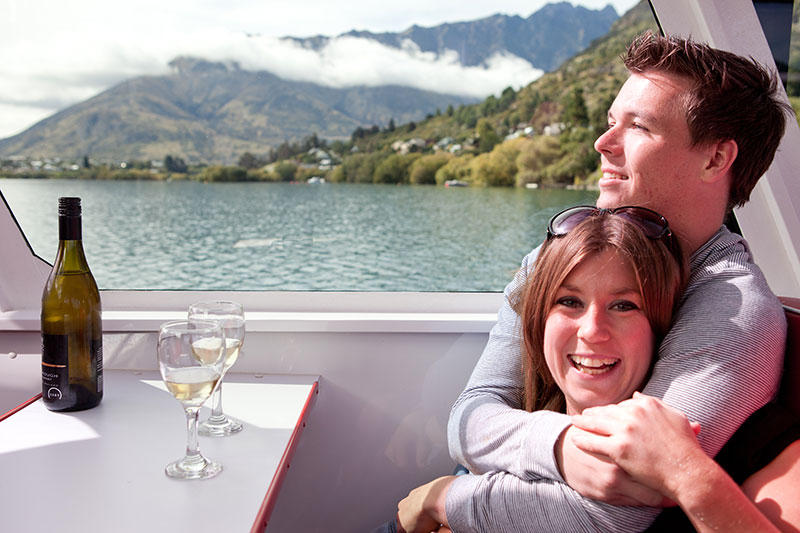 It's an exclusive and highly sought-after experience, but unlike the name would suggest this doesn't come with the hefty price tag. Million Dollar Cruise is an award winning and locally operated lake cruise. The 90-minute trip takes you across Lake Wakatipu right to the end of the lake, past stunning homes, rare birds and other wildlife, Historic Dam and Willow Islands. Charters depart throughout the day all year round, and it's probably the cheapest way to get a taste of life as a Hollywood A-Lister.
Queenstown Water Taxis
https://www.queenstownwatertaxis.co.nz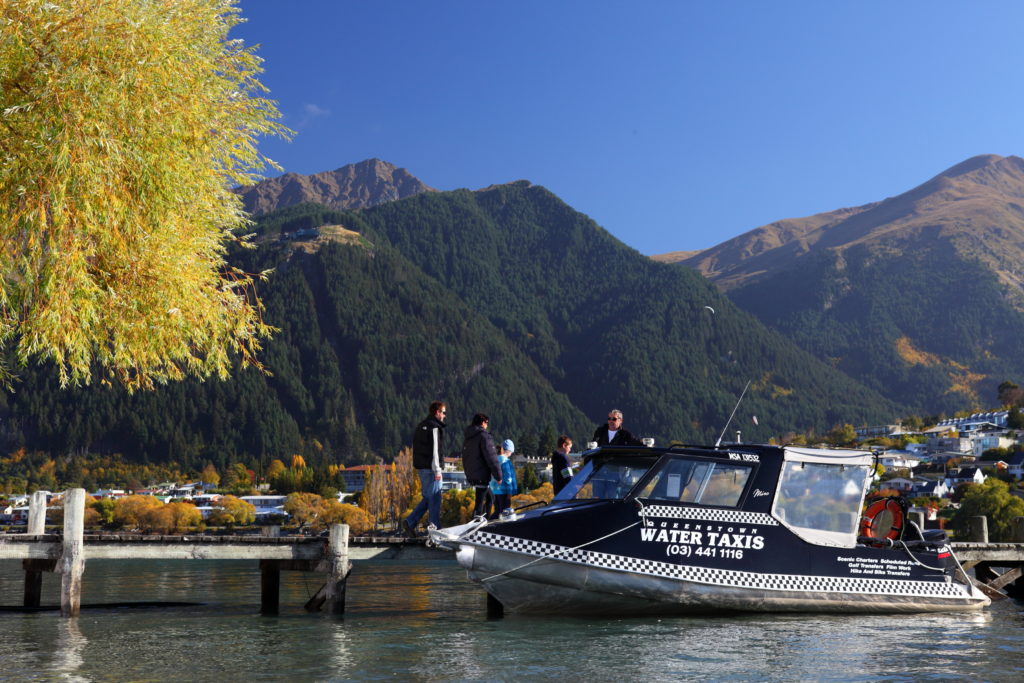 Getting the entire gang from A to B is never an easy feat, let alone when you're trying to navigate a new town. Trying to decode complex public transport systems, fight with your phone maps or attempt to do the whole thing by foot often results in too much stress and way too much wasted time. Queenstown Water Taxis are the only way to experience Queenstown in the most extraordinary way. These boats have access to extremely remote areas of Lake Wakatipu and provide unparalleled views of the breathtaking surroundings. With no set route and an extremely knowledgeable tour guide, you can enjoy the tranquility and serenity at your own pace.  It's not quite a boat tour, but it's close enough in our books.
Fishing Charters
https://queenstownfishing.co.nz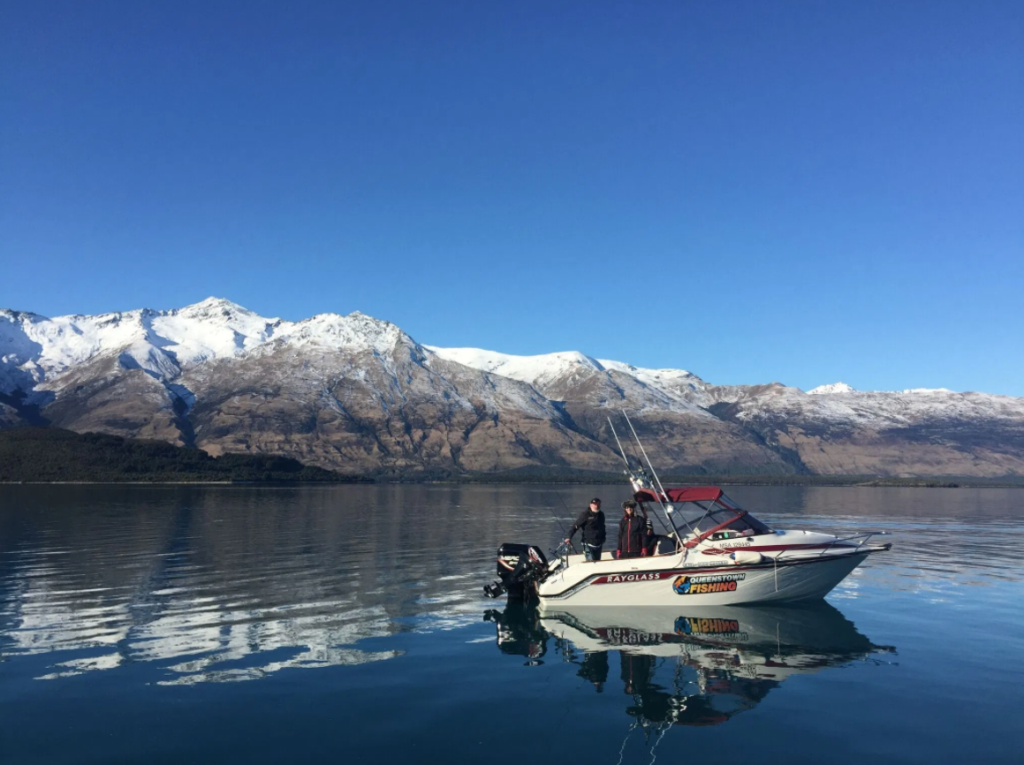 Whether you're a seasoned athlete or an absolute newbie, Queenstown Fishing Charters will help you catch a keeper. These gun-local fisherman guides have a sixth sense when it comes to tracking down wild trout and salmon. Specialising in fly fishing, lake trolling, drift fishing, spinning and jigging, you'll be a budding pro before you know it. There are a range of different tours on offer, dependent on your fishing style, ability and level of seriousness. Some tours are even combined with a 4WDing experience or on-board BBQ. Whichever option you go with, you can't go wrong with Queenstown Fishing.
TSS Earnslaw Cruise and Classic Wine Tour Combo
https://www.queenstownnz.co.nz/listing/appellation-wine-tours/2024/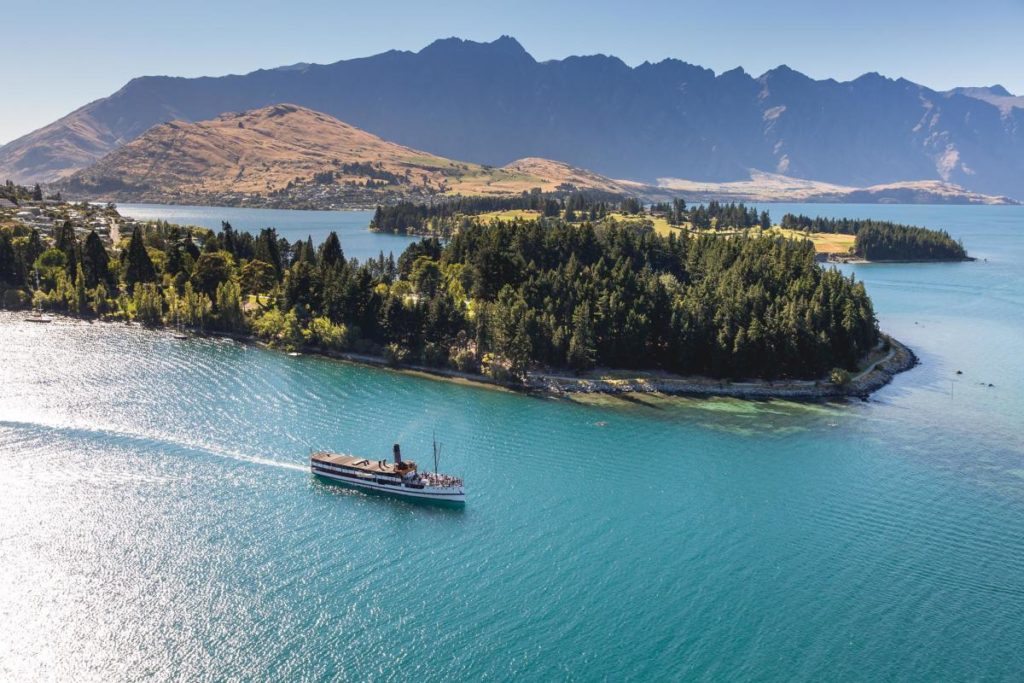 This boating tour could just be the best thing since you discovered your favourite craft beer was opening the doors for a brewery. TSS Earnslaw Cruise doesn't just take you on a 90-minute scenic cruise on a 106 year old, coal fired vintage steamship, it also includes a world-class wine tour. Hop off the boat and you'll be greeted by your expert wine-connoisseur, who will take you through three scenic vineyards in the internationally-acclaimed Gibbston wine region. The drops of vino are just so damn good, you might find yourself drinking like a sailor.