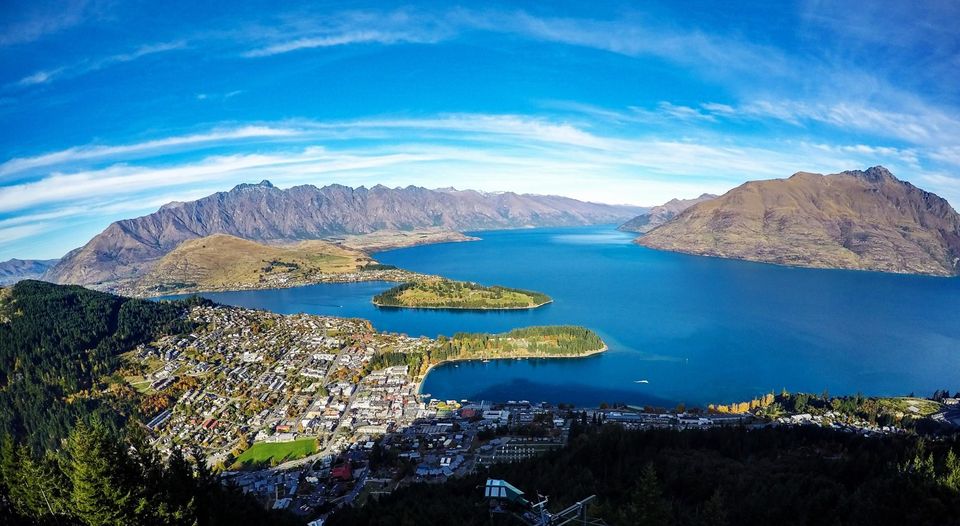 Just like that girl you dated in high-school, Queenstown is incredibly charming and has the ability to win the heart of just about anyone – even your grumpy Great Uncle Bob. Just like that same girl, the resort town in Otago in the south-west of New Zealand's South Island is relatively small but still packs a punch. The destination is internationally recognised for being the world's capital of adventure, and the friendly people, energetic vibe and beautiful scenery are a perfect addition to the seemingly endless string of adrenaline-packed activities. One of the best aspects of Queenstown is that it offers something for everyone and won't necessarily break your budget either. With that in mind, there is no better place for a backpacker to visit than Queenstown. Wanna know what you could be getting up to? 
The Gondola
https://www.skyline.co.nz/en/queenstown/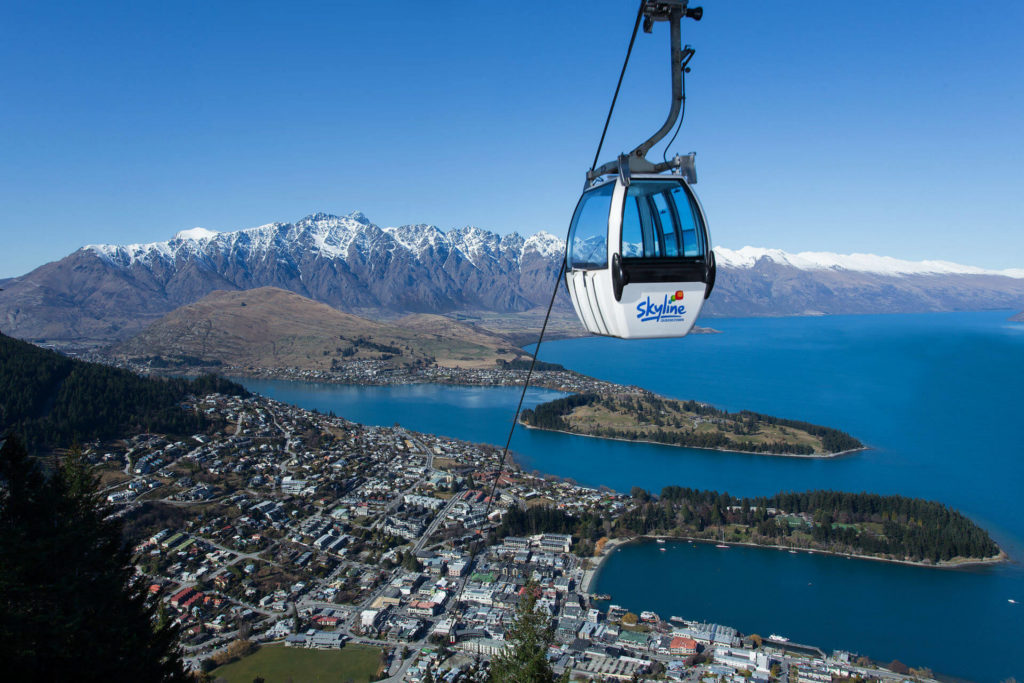 Queenstown is a beautiful city day and night, and there is no better proof than the view from the Skyline Gondola. This 450m higher cable car is the steepest in the Southern Hemisphere and offers views that are so picturesque, it's almost rude. Take the scenic ride up to Bob's Peak for a panoramic look out across the region. If you really want to get your body moving and your legs pumping, you can hike to the top and then catch the gondola back down. During the day, you will have blue skies, a light breeze and plenty of opportunities for epic Instagram shots. At night, you'll feel so close to the stars that you might try to touch them.
Milford Sounds Day Trip
https://www.milford-sound.co.nz/tours/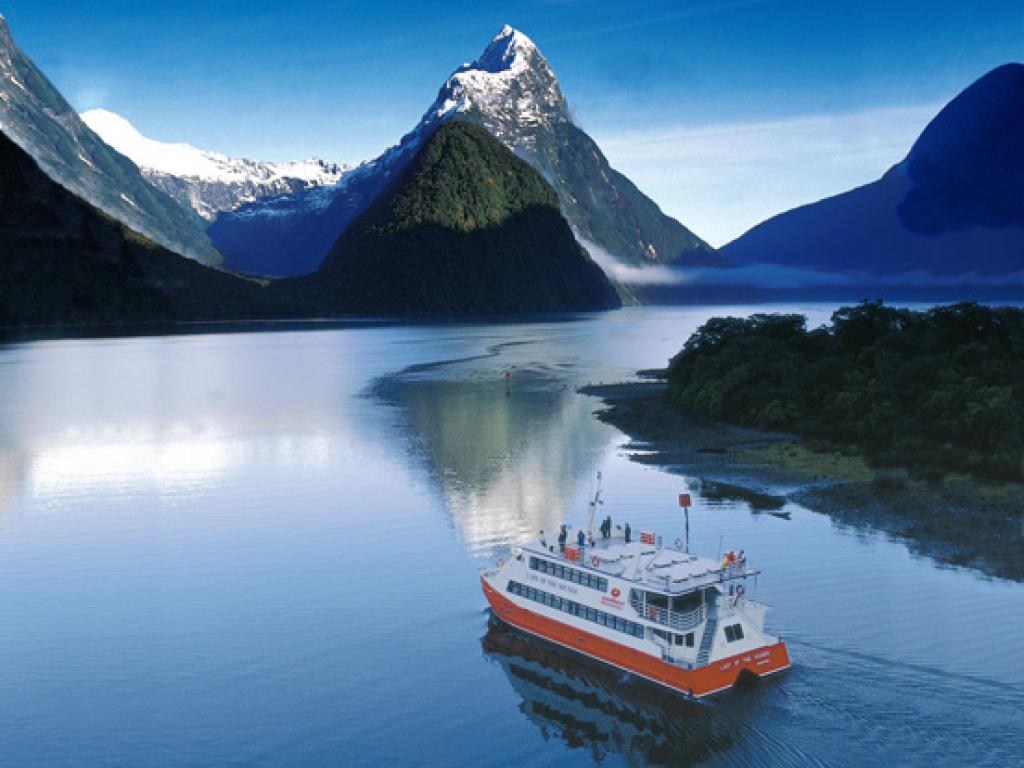 Milford Sounds is one of those landscapes that could be taken straight from the pages of a National Geographic Magazine. Travelling through the Fiordland National Park, you'll feel like you've been transported into a parallel universe. The region is just under 4-hours from Queenstown and plenty of charters run day trips or overnight journeys between the two locations. These options will provide you with an out-of-this-world experience and allow you to get up close and personal with the abundance of local wildlife. Experience major landmarks like Mitre Peak and watch dolphins and seals play in their natural habitat. The friendly and knowledgeable tour guides are always brimming with fun facts about the area, so you could leave with a stack of general knowledge for your next trivia night. 
 Get Pedalling
https://www.aroundthebasin.co.nz/bike-hire/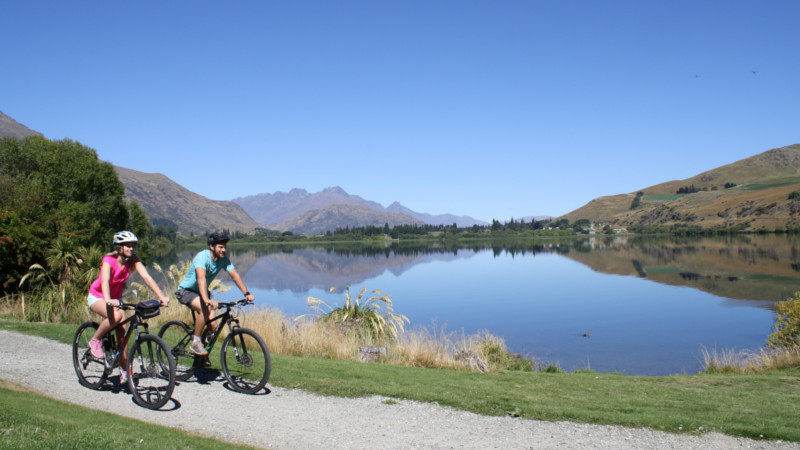 Set out on an apic day of adventure and fun as you explore Queenstown on a bike. The relatively flat terrain of the CBD means that you can easily get between destinations without breaking too much of a sweat. If you want to step it up a notch, you can also opt for a mountain biking expedition, which will wind through the rugged local tracks and wind past iconic landmarks and stunning scenery. It's the perfect option for the Dad-bod types of the group, that want to keep active but aren't quite cut out for super hardcore exercise. 
Ferg Burger
If you've never heard of Ferg Burger, you've either been living under a rock for your entire life or you've just never really lived. While it's not exactly a place to sit in while you dine and watch the world go by, you can't really visit Queenstown without dropping into the iconic, world renowned burger joint. Open 21-hours a day, there is always a queue lining up out of the restaurant and down the street. Don't be turned off by the crowds though, Ferg Burger is most definitely worth the wait. When you finally make it to the front of the line, you can wrap your mouth around everything from your typical beef and chicken to falafel and cod. The only way to describe these burgers is: LIFE CHANGING.
Lake Wanaka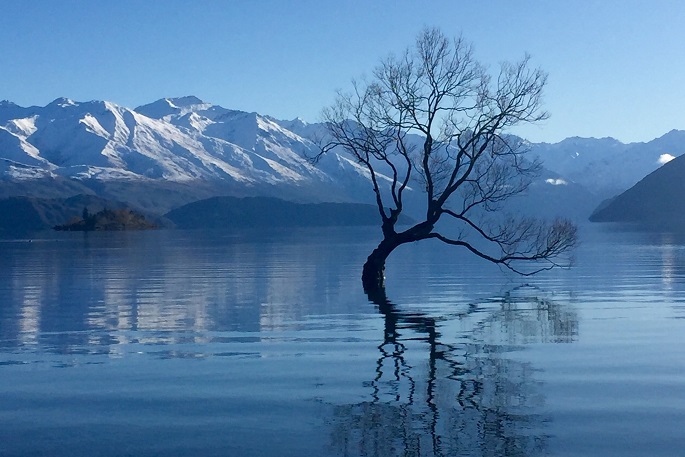 Located just over an hour away from Queenstown, Lake Wanaka is breath-taking. The stunning spot is situated in the alps region and attracts visitors from across the world with it's natural beauty. While it is undeniably gorgeous, there is more to do in Lake Wanaka than just stare and gape. This landscape is the perfect backdrop for endless thrills, epic hiking, mountain biking, kayaking and canoeing. The nearby mountains boast world-class powder and ski-runs for snow bunnies of all abilities. Drop in for a day-trip or stay for the night, Lake Wanaka is worth every second of the drive and there are a range of regular charters running between the two locations.
Visit the Queenstown Gardens
https://en.wikipedia.org/wiki/Queenstown_Gardens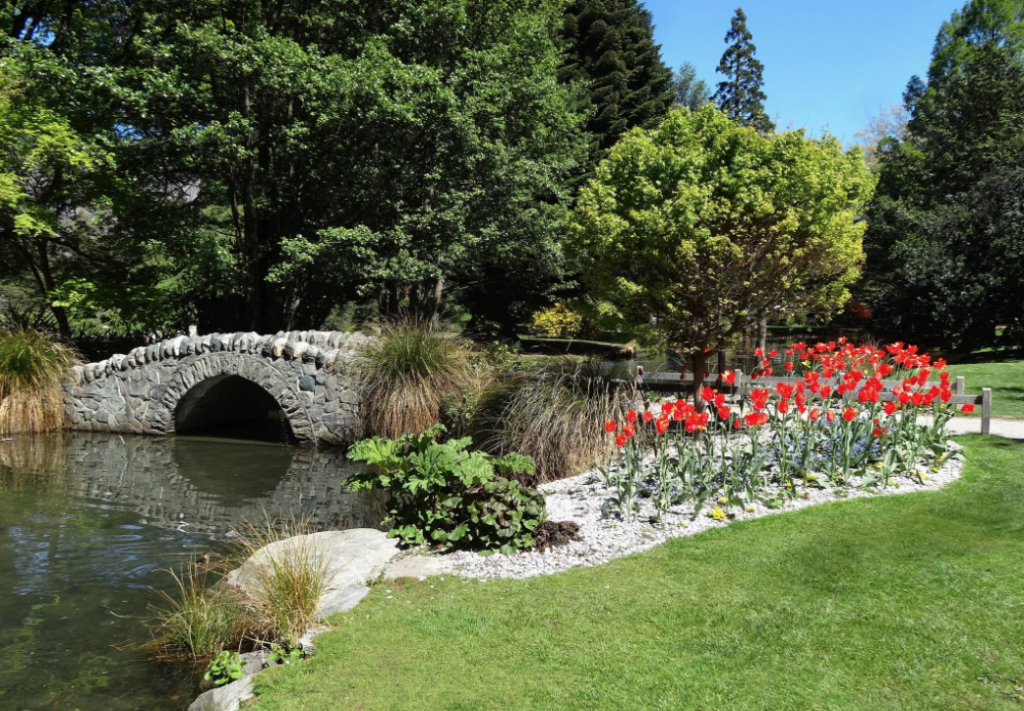 It's just a few minutes stroll from the CBD but when you arrive at Queenstown Gardens you'll feel like you're a world away. The tranquil and lush space is a majestic way to start your morning and a great way to cure a hangover from an epic night out. As the day passes, the gardens gradually become busier, attracting everyone from young Mums and toddlers to twenty-something blokes and plenty of old-folkies. You can aimlessly stroll around the region and soak in the views of Lake Wakatipu, or you can try your hand at bowling, tennis or even ice-skating. It's more diverse than a Friday night buffet. 
Get your heart rate up on the Shotover River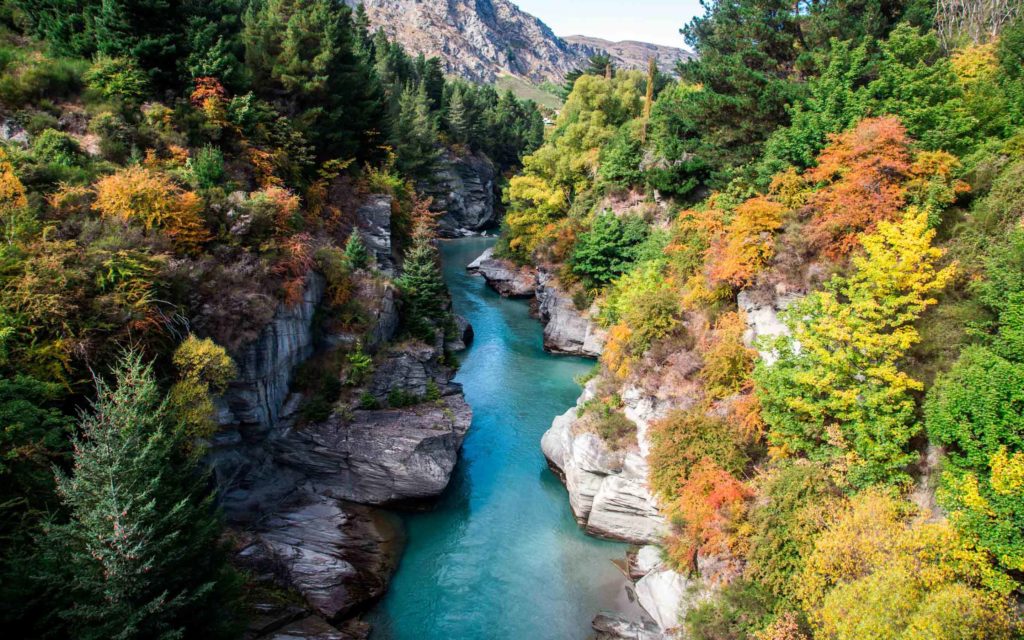 Following from the Southern Alps, through Skippers Canyon and into Kawarau River, The Shotover River is a bucket-list item for every traveller in Queenstown. The best way to experience the natural landmark is with the infamous Queenstown Jet Boat ride. Known for reaching spine-tingling speeds in just a matter of seconds, you'll want to hold on tight, squeeze your eyes closed and hope that no-one hears your girly scream over the roar of the engine. If you can distract yourself from the adrenaline-pumping experience for long enough, you can also marvel in the scenery passing you by.
Pop into the picture-book town of Arrowtown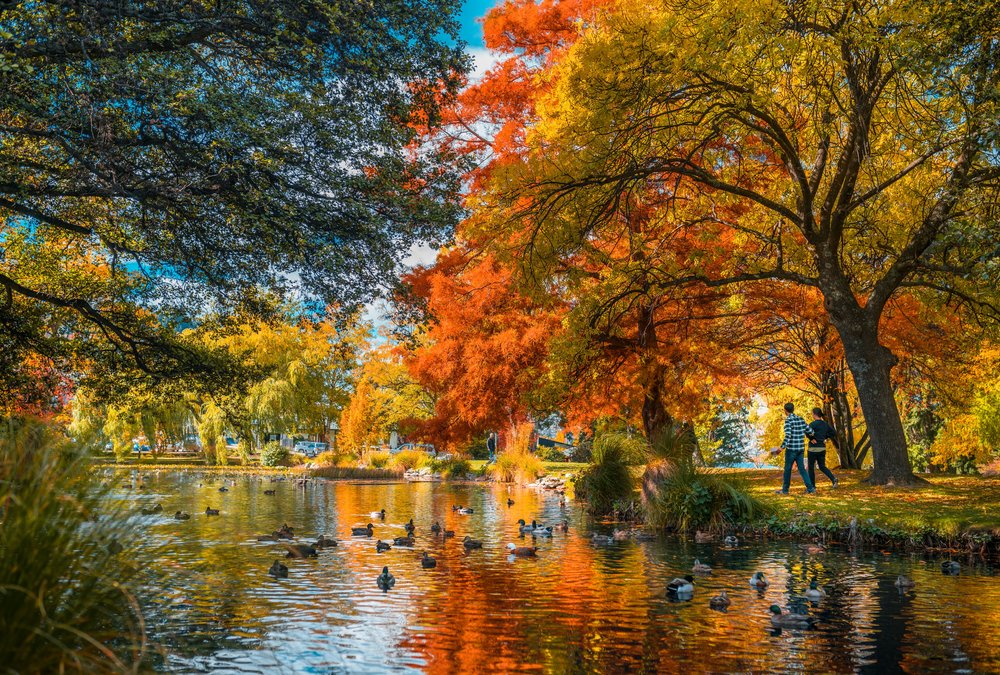 As the name would suggest, Arrowtown is completely spot on. Around 15-minutes from Queenstown, this rustic village is one of the prettiest places in the entire country. The gold-rush town sits at the bakes of the surrounding mountains and on the banks of the Arrow River, meaning you'll be treated to views at every turn. The locals have worked hard to maintain the region's historic beauty, evident in the heritage buildings and traditional-looking main street. Treat yourself to one of the tasty pastries at the local bakery or catch an old-school flick at the retro cinema.
Get high, in the air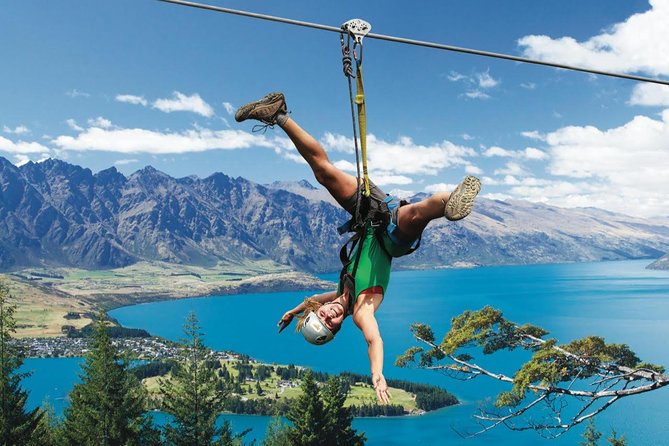 Big nights out with the boys are practically synonymous with all things fun, with an edge of cheekiness. While your Missus is probably expecting that you may get a little high while you're away, this probably isn't what she is envisioning. Zip lining over Queenstown is pure and unadulterated magic. There are a selection of lines to choose from, which all offer a ride that descends 30 storeys at speeds of up to 70 kilometres per hours. It may be an unusual way to soak in the sweeping views of Queenstown, but nothing else comes close.
Soak in the pools
Onsen Pools are the perfect place to soak away your troubles, nurse your hangover or just soothe your muscles from an epic day of adventure. These iconic hot spas are perched on a cliff and overlooking the glistening Shotover River. After a refresh in recent years, the experience is looking as good as ever. It's as close to an authentic onsen as you'll find outside of Japan.