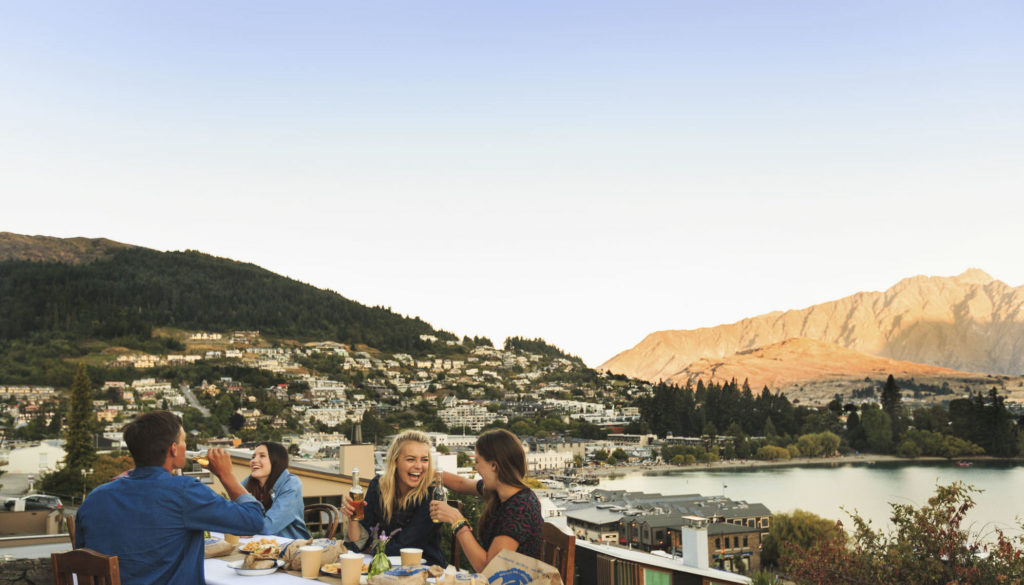 For many people, a trip to New Zealand is synonymous with snow-capped mountains, days spent pushing your body to the limit on the black runs and sipping hot chocolates by the fire at night. While Queenstown is a hub for snow-bunnies from across the globe, the warmer months of the year are equally as appealing. Summer in this south island destination means sunny conditions, fresh alpine air and an unlimited supply of adventure. You can spend your days over-indulging in world-class food and drink, socialising with new and old friends in one at the many nightlife venues or just soaking in mother nature at its finest. With warm days, long evenings and dazzling starry nights, a Queenstown summer is almost irresistible. To help you make the most of your time in this sun-drenched location, here is Big Night Out's ultimate summertime guide.
Start Pedalling with a bike tour
https://www.aroundthebasin.co.nz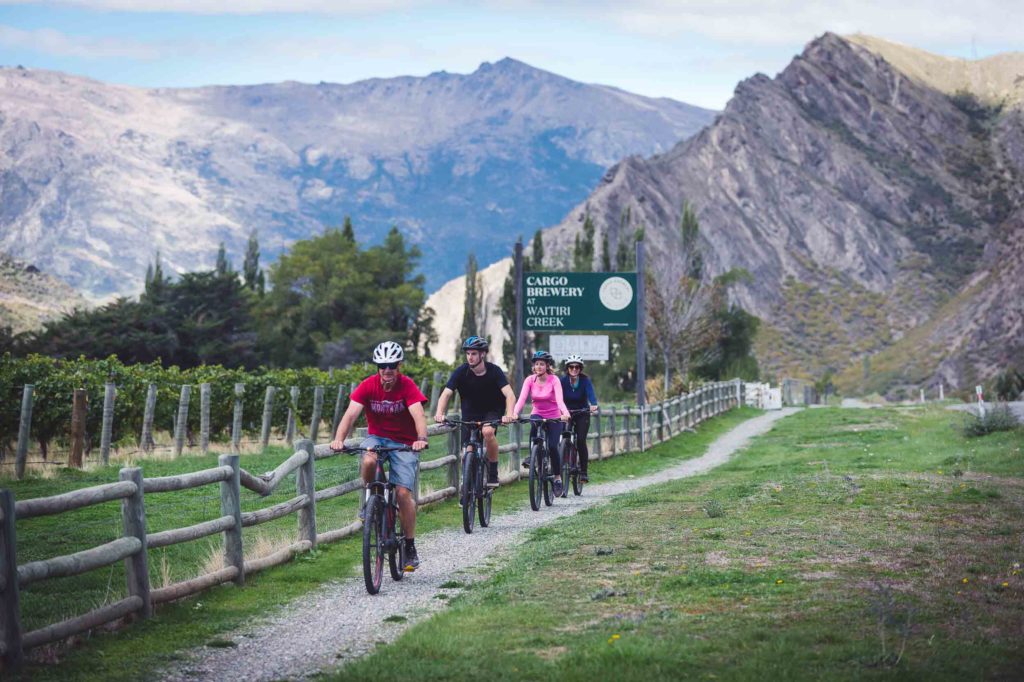 The Queenstown landscape is pretty damn close to perfect. Boasting glistening blue waters, rugged mountain ranges and lush greenery, there is a mesmerising new scene around every corner. As an outdoor wonderland, the best way to discover the beautiful region is by snagging yourself a set of wheels – the two-wheel kind of transport, that is! There are almost more cycling tours and mountain biking trails in Queenstown than there are adrenaline-fuelled activities, which is a pretty big call for the Adventure Capital of the World. Cross-country, trail riding, heli, downhill, whatever your cycling or mountain biking style – Queenstown has got the terrain to suit you. A biking tour is the best way to ensure you're seeing all the sights, without running the risk of getting lost in the wilderness! There are a range of different tours to choose from, but our favourite is the Arrowtown to Gibbston Valley self-guided option. With 15km of gorgeous mountain biking, river gorges, suspension bridges and even a winery, you can be independent, ride at your own pace, while still making the most of your time in Queenstown. 
Get High on a Gondola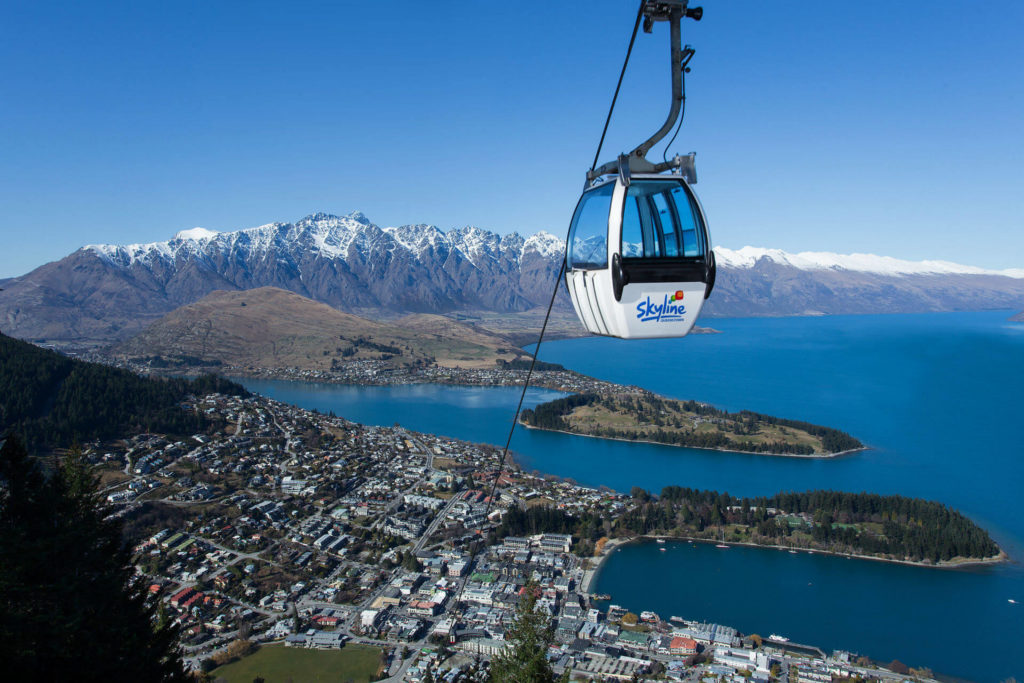 Situated in the heart of Queenstown, this gondola is the Southern Hemisphere's steepest cable car. While riding 450 metres above Queenstown and Lake Wakatipu to the top of Bob's Peak you'll be treated to uninterrupted views across Coronet Peak, The Remarkables, Walter and Cecil Peak, and of course, Queenstown. During the summer, the staggering lake and mountain views are at their peak, so there is no better time to satisfy your inner nature nerd. 
Hike through the walking trails
https://www.queenstownnz.co.nz/things-to-do/outdoor-activities/walking-and-hiking/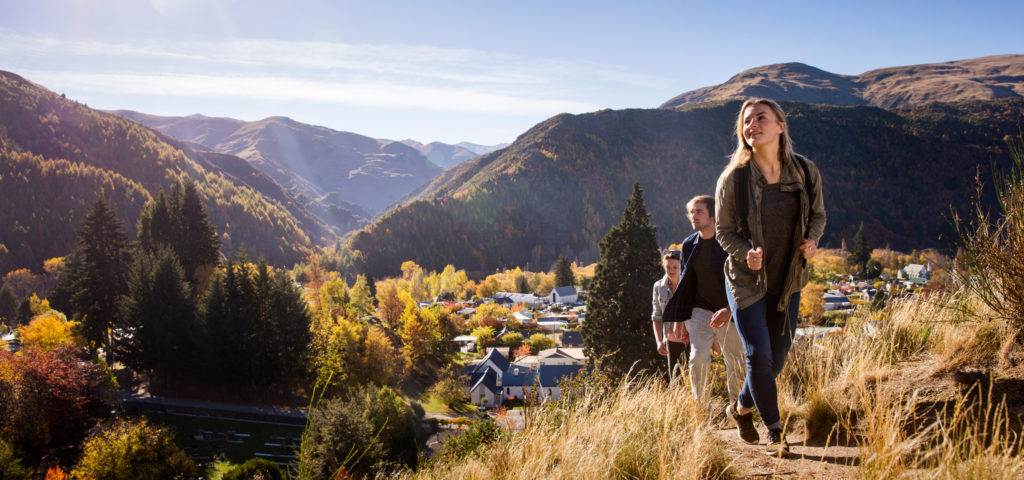 Queenstown locals seem to have a fascination with the outdoors and getting active. The only thing they love more than these popular past times is anything that combines the two into one epic activity! Hiking is the pick of the bunch! The city's town centre is the starting point for numerous short scenic walks, as well as some longer and more strenuous tracks too. Our favourite route is the Queenstown Hill Loop, which runs directly from downtown up to the 'Basket of Dreams' – an incredible lookout spot. The three hour walk starts and finishes on Belfast Street, so you'll be in close proximity to the pubs, restaurants and cafes to celebrate completing the trail.
Go Jet Boating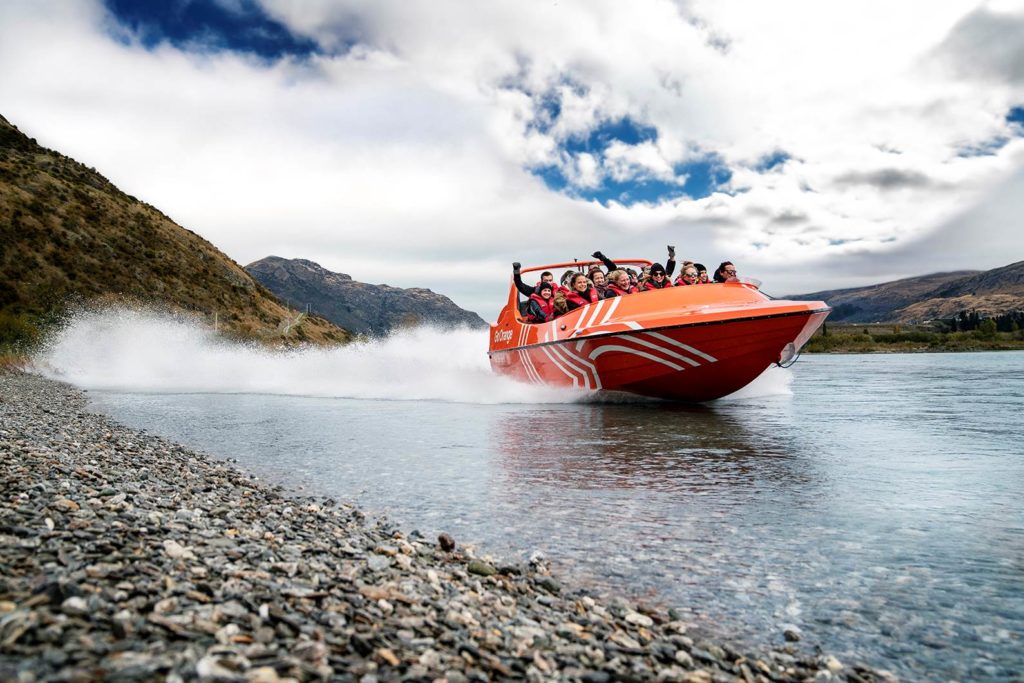 Are you ready for the thrill of a lifetime? To get your heart pumping and your hands sweating? To scream like you're a highschool cheerleader? Jet Boating in the world-renowned Shotover River has your name all over it. Buckle up and hang on tight because these hair-raising springs through narrow canyons are not for the faint hearted. If you really want to step it up a notch, you can combine the Jet Boating experience with a helicopter trip or four-wheel-driving tour. 
Hop on-board a horse trek
https://www.highcountryhorses.nz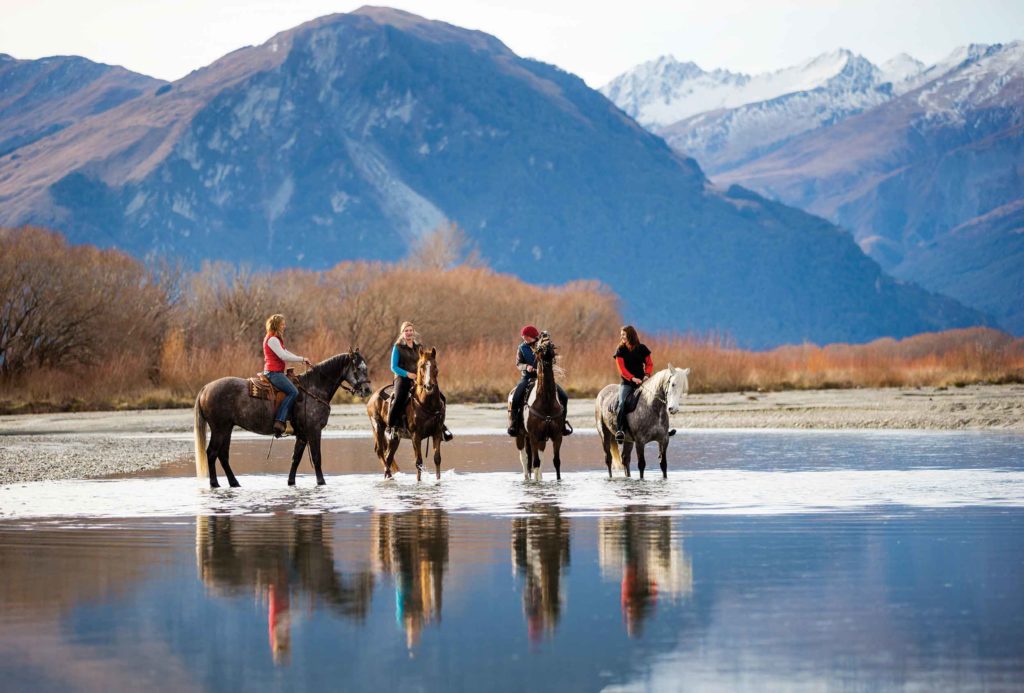 Warm days, clear skies and cool breezes are ingredients for a killer adventure. Queenstown boasts an incredibly diverse mix of high country farms, lakeland, river valleys and open spaces, which lends itself nicely to horse trekking. Hop on a horse in the pristine countryside of Glenorchy and you'll go through glacier fed rivers and past stunning backdrops that were used in "The Lord of the Rings". This high-country horse adventure is the best way to experience the secluded slice of paradise. 
Get wet on a White Water Raft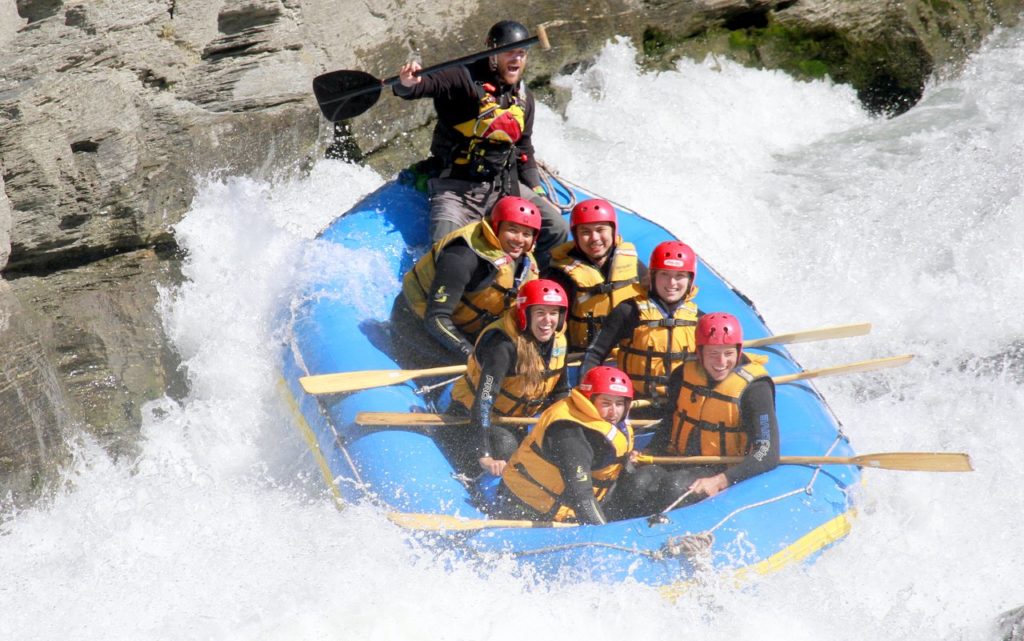 Do you like it fast, unpredictable and a bit rough? Oh boy, you're in for an adventure! Queenstown's White Water Rafting will have you sweating and panting before you know it. Summer is the best time of year to experience the rugged beauty of the Skippers Canyon, as the 4-5 grade rapids means you'll definitely be getting wet. It's a world-famous experience that attracts thousands of people from across the globe every season, so you know you're in for a treat! 
Discover the region's world-class wineries with a tour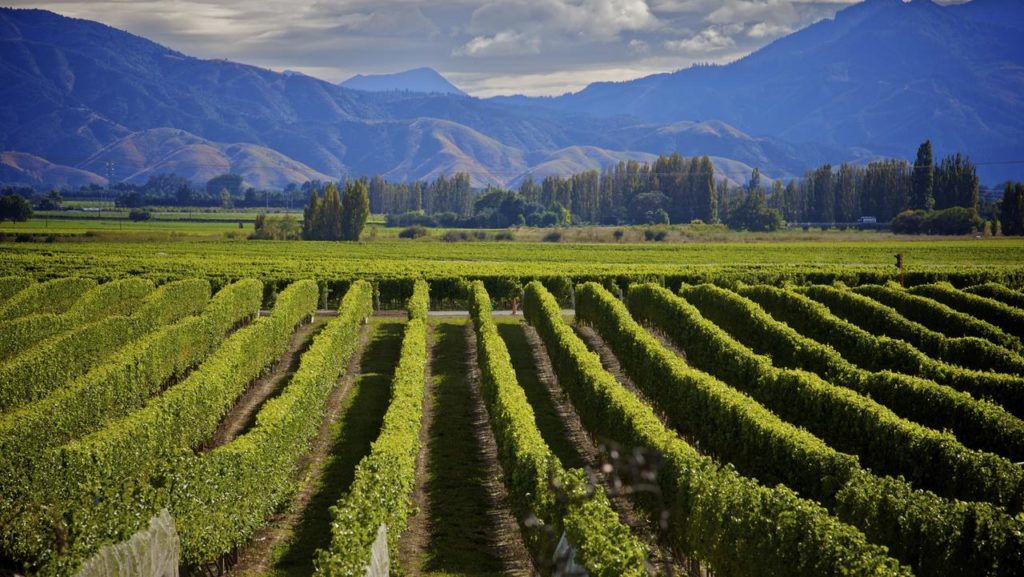 Queenstown is just a short distance from some of the world's best drops of wine. While you can test these fine vinos in most of the city's restaurants and bars, there is something truly remarkable about visiting the vineyards. A winery tour is the best way to kick-start your day drinking, without having to fight over who will be the designated driver. This tour leaves central Queenstown and will take you to a string of wineries throughout the esteemed Central Otago region. In between sipping Pinot Noir and swirling Shiraz, you can also indulge in a sumptuous offering of hearty meals, cheese boards and snacks. It's really just an excuse to start drinking early in the day and we're totally not mad about that!
Throw yourself off a bridge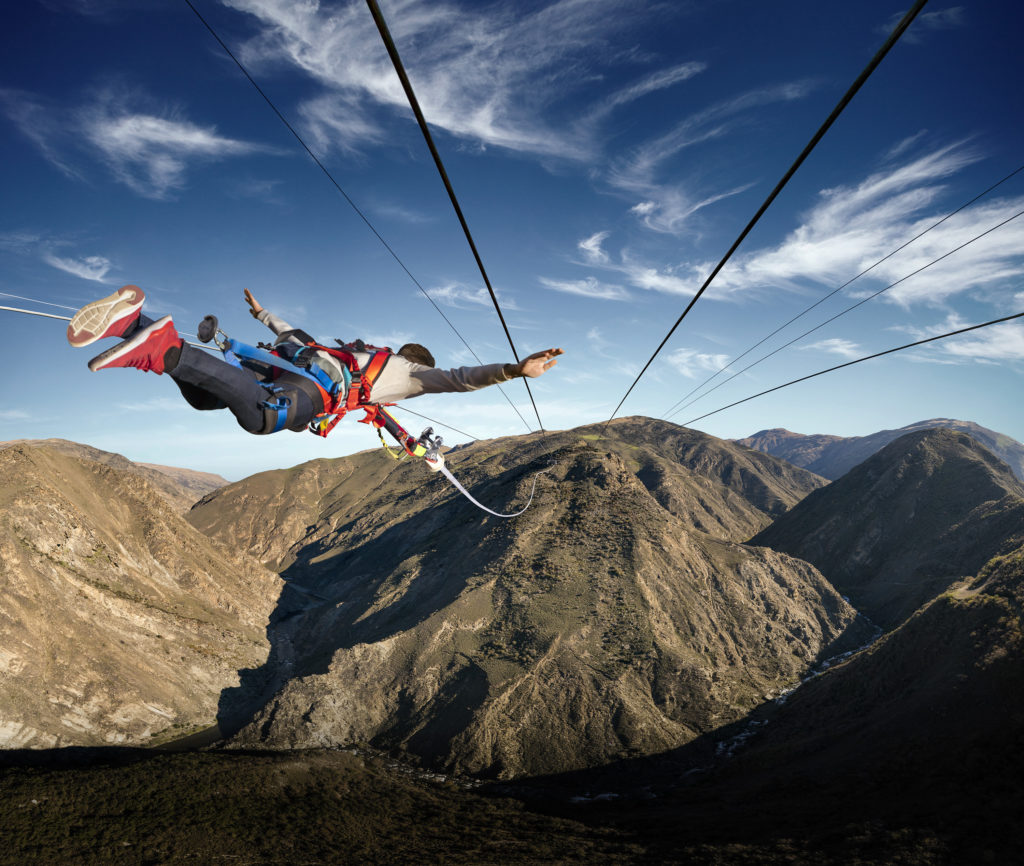 With your mates egging you on, it's about time you took the leap of faith. We're not talking about dropping the knee and sealing the deal with your lover, we're talking about bungy jumping! Not only is Queenstown the country's bungy capital, it's ground-zero for commercial bungy jumping anywhere in the world. There are three kick-ass sites dotted around Queenstown, ranging from 43 metres to a staggering 134 metres. These offerings also include the country's highest bungee, a water touch experience and even a tandem option. You can get 12 shots in your morning coffee and it still won't compare to the rush of bungee jumping in Queenstown. 
Score a hole-in-one!
https://www.millbrook.co.nz/golf/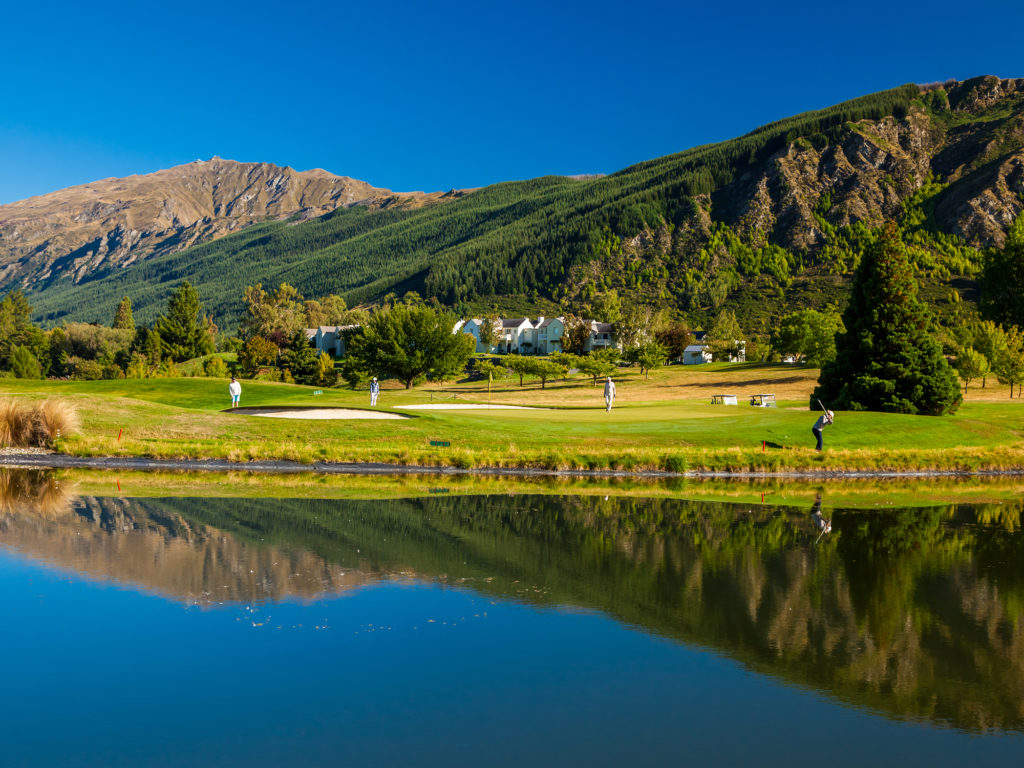 While golf is accessible year round, the warm conditions and clear skies of summer make these months the ideal time to hit the greens. There are a string of different courses around the city, but Millbrook Golf Course is undoubtedly the most popular. Designed by renowned professional and master golfer Sir Bob Charles, the championship course features five different tee positions for all levels of playing expertise. Whether you're a budding Tiger Woods or an unathletic kook, Millbrook will delight you and your mates. 
Pamper yourself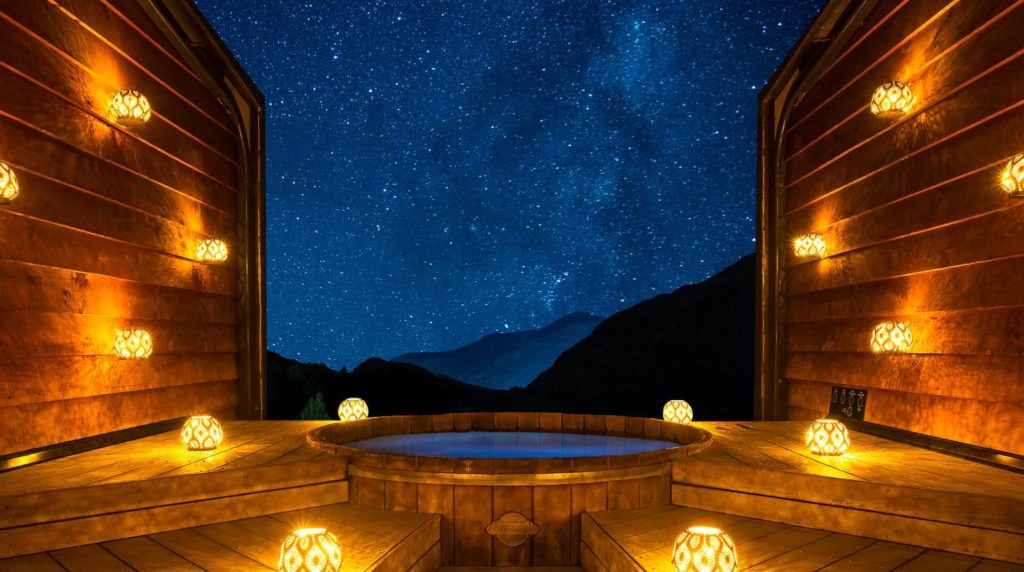 Onsen is the Kiwi's spin on the Japanese bathing tradition of hot spas. Since opening its doors in 2007, the boutique retreat and day spa experience has amassed a reputation for its indulgent services. Perched high on the cliffs and overlooking Shotover River, you can embrace the stunning views while you soak in the luxurious water. It's a tranquil way to switch off from the hustle and bustle or regenerate your body after some big days of adventuring. Onsen delivers an extensive range of face and body treatments for women and men too, so you struggle to drag yourself home at the end of it all! With a revitalizing face mask, your summer glow will be sparkling a tad extra.