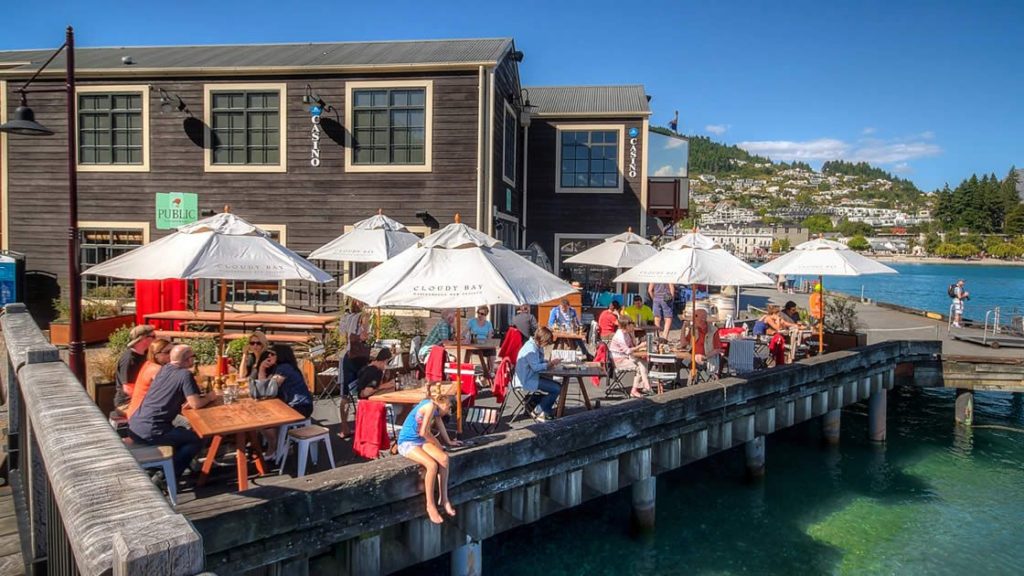 Just like your list of ex-partners, backpackers come in all shapes, sizes and personalities. Despite coming from all corners of the globe and sporting all kinds of strange accents, these budget-travellers all have one thing in common – they're looking for bucket loads of fun, new experiences and late night antics, that won't break the budget. And there is a reason why so many backpackers flock to Queenstown. The thriving city on New Zealand's South Islands is not only known as the "Adventure Capital of the World" but it seems to be a strong competitor for the Backpacking Party Capital too. The town centre is dotted with a seemingly endless number of bars, ensuring you can find a thriving party every night of the week. While you can't really go wrong with any of these venues, we've rounded up our top picks for backpackers bars in Queenstown. Check it out!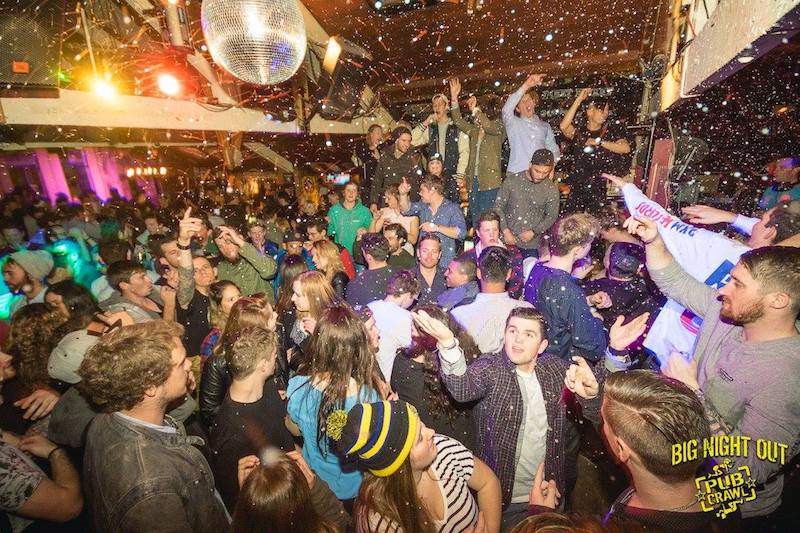 Mexicans know how to have a good time. It's just a fact of life. True to the Mexican spirit, you can expect a rowdy night of tequila, authentic fare and killer drinks specials every night of the week. The team behind this moderately-sized, cultural-inspired joint don't know how to do these in small doses, so you'll be treated to generously-sized portions, pumping live music, friendly bartenders and an all-round backpacker vibe. 
Address:  47 – 49 Shotover Street, Queenstown New Zealand 9300
Phone Number:  +64 3 441 0344 
Hours: Monday – Saturday, 4.00pm – 4.00am Sunday, 4.00pm – 12.00am 
Website: https://www.facebook.com/LocoQueenstown
Cowboys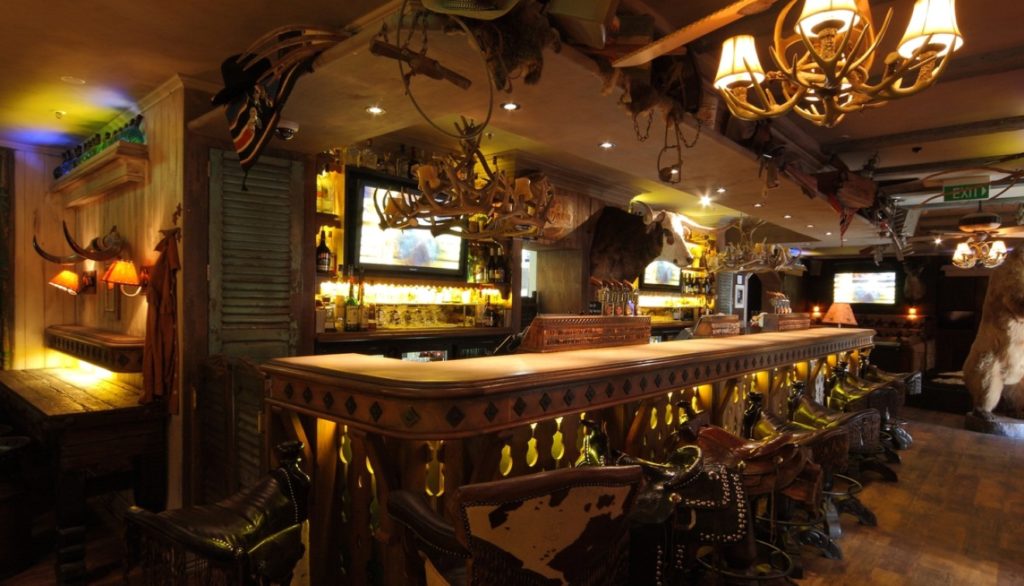 Cowboys is exactly as it's name would suggest – A country and western themed bar and it goes all out. Think: A bucking bronco, huge stuffed animals, table games, saddle bar stool and beer served by the litre. The lining winding out of the door on weekends is a pretty good indicator of just how good this joint is. We suggest getting in early and don't plan on leaving until late. It'll be a wild, wild time. 
Address: 3 Searle Lane, Queenstown New Zealand 9300
Phone Number: +64 3 409 2978
Hours: Everyday, 3pm – 4am
Website: https://www.facebook.com/pages/Cowboys/147691695293157
1876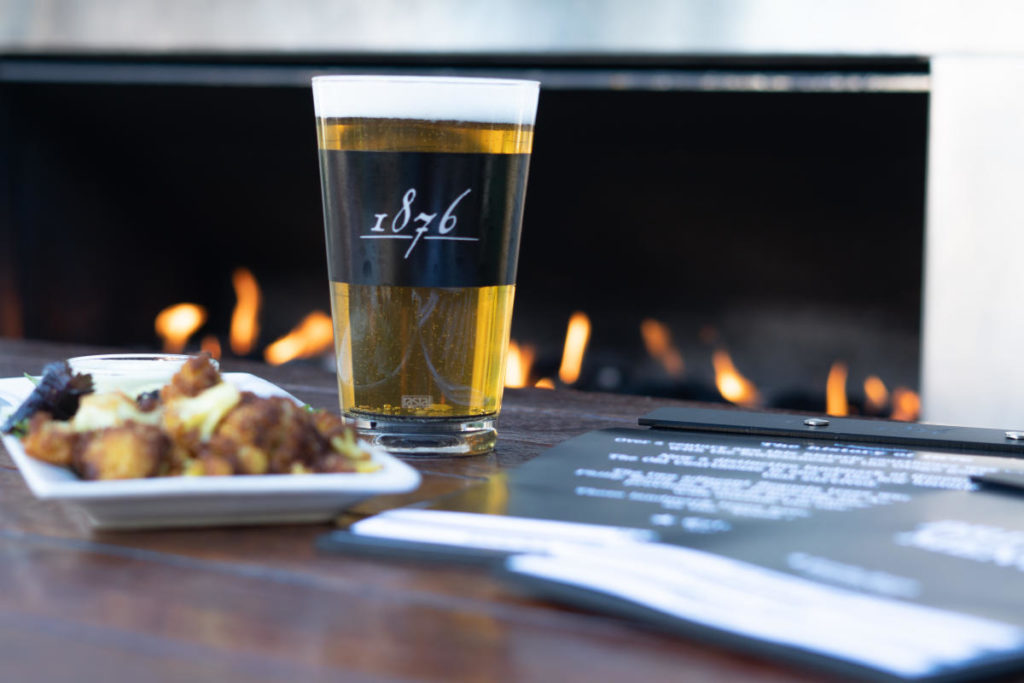 Housed in the city's original courthouse, 1876 is an iconic piece of Queenstown's history and an epic place to see the region through the eyes of the locals – aka. With your beer goggles firmly strapped on. The outdoor deck and nightly entertainment is a major draw card for locals and tourists alike, and the unbeatable value is also an added bonus. Any of the Boundary Road tap beers, house wines or spirits are just $5 – all day, everyday. You can curb your booze-fuelled hunger with pub style meals or shareable snacks. 
Address: 45 Ballarat Street, Queenstown New Zealand 9300 
Phone Number: +64 3 409 2178
Hours: Monday – Saturday, 12pm – 4am Sunday, 12pm – 12am
Website: www.1876.co.nz
Winnies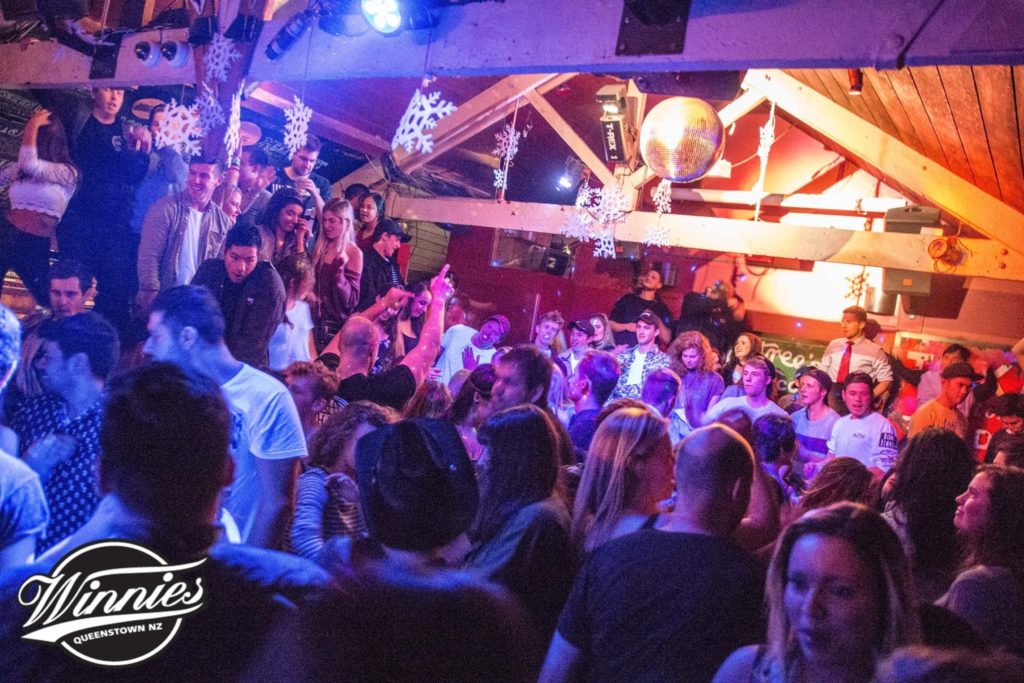 Winnies is the type of place that you're likely to find yourself in during the early hours of the morning, when the sun is starting to rise. Situated in the heart of the Queenstown Mall, you can lash out for more than your fair share of pizza or sumptuous drinks in the early hours of the evening. As the time passes, you'll go from shooting balls on the pool table to getting low on the dance floor. The bustling nightclub attracts an impressive range of local DJs and incredible live bands too. It's an all round winner in our books. 
Address: 7 – 9 The Mall, Queenstown New Zealand 9300 
Phone Number: +64 344 28635 
Hours: Everyday, 12pm – 2.30am
Website: https://www.facebook.com/winniesqt/
Zephyr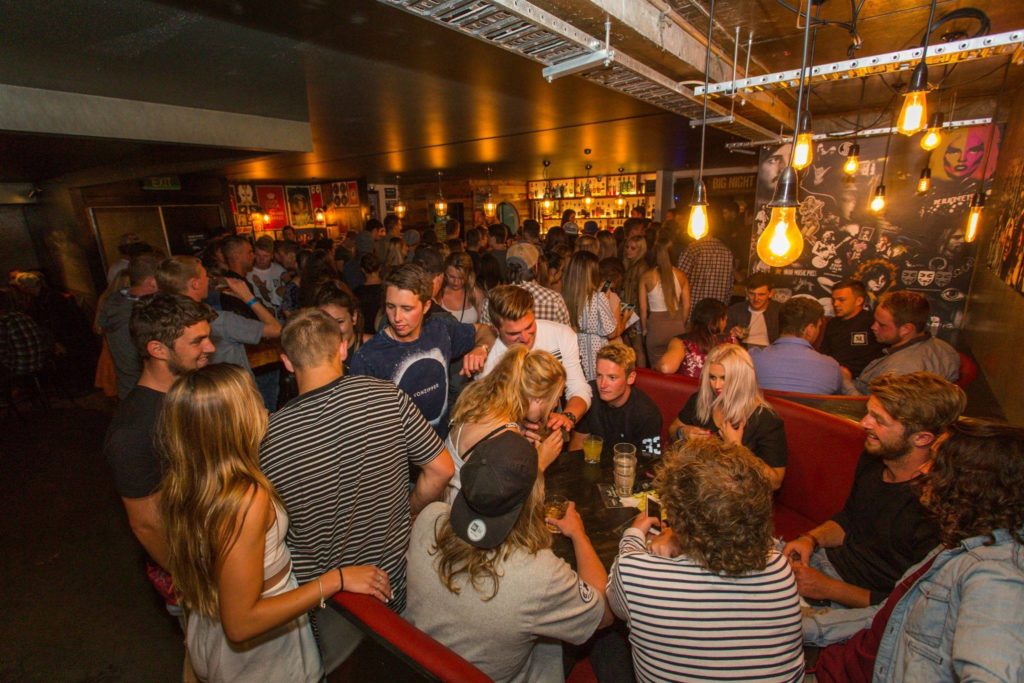 Where Zephyr lacks in size, it makes up for it with big tunes. This intimate venue is the go-to place in Queenstown for rock music, as well as plenty of other live gigs too. The late-night bar was constructed from materials rescued from the Christchurch earthquake, giving it a homely and retro feel. Drop in for a game of pool, sing-along to all your favourite tunes or sip your way through the range of house wines, beers and spirits. It's the ideal destination for any backpacker.
Address: 1 Searle Lane, Queenstown New Zealand 9300  
Phone Number: +64 3409 0290
Hours: Everyday, 8.00am – 4.00pm
Website:  https://www.facebook.com/zephyrqt/
Searle Lane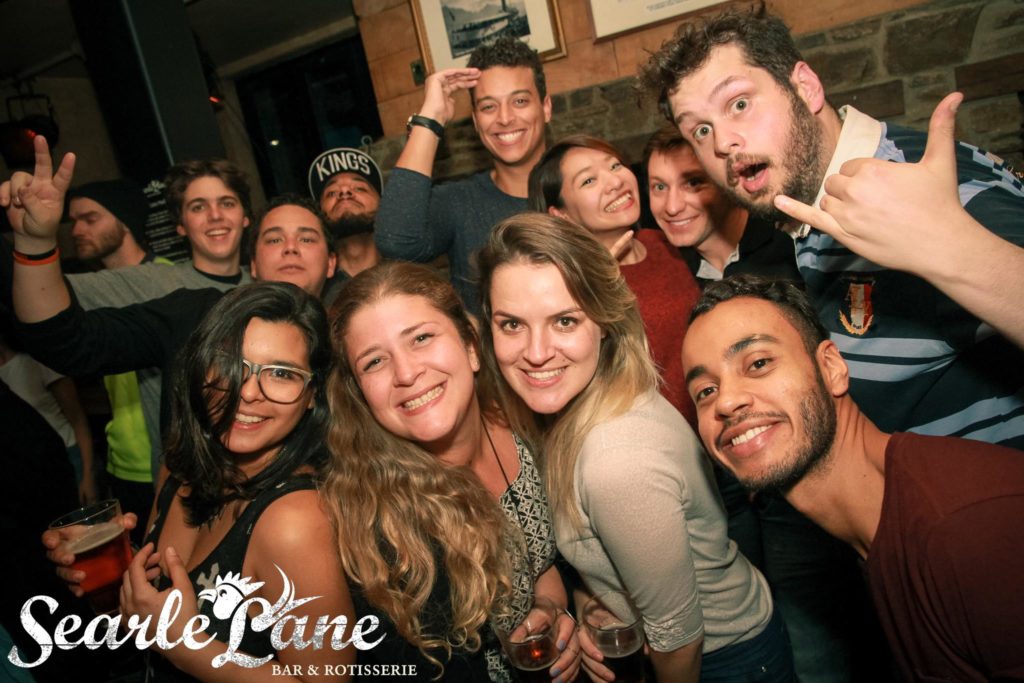 Searle Lane is as unpredictable as your sister's mood. It's seriously offering something different every night of the week. It could be a live band one night and a hectic dance fest the next but every night, the bar and rotisserie boasts drool-worthy meals, quality beers and wines, a roaring fire and flirtatious staff. You might find an overly keen barman, a drop-dead gorgeous ski instructor and even someone that may have lived in Queenstown for longer than 2 months. Go along with friends or make an entry on your own – a solo trip will mean you won't need to share the chocolate fondue with anyone else.
Address: 15 Church Street, Queenstown New Zealand 9300 
Phone Number: +64 3-441-3934
Hours: Monday, 12.00pm – 1.00am Tuesday, 12.00pm – 1.30am Wednesday, 12.00pm – 1.30am Thursday, 12.00pm – 2.00am Friday, 12.00pm – 3.30am Saturday, 12.00pm – 4.00am Sunday, 12.00pm – 1.30am
Website: www.searlelane.co.nz
The World Bar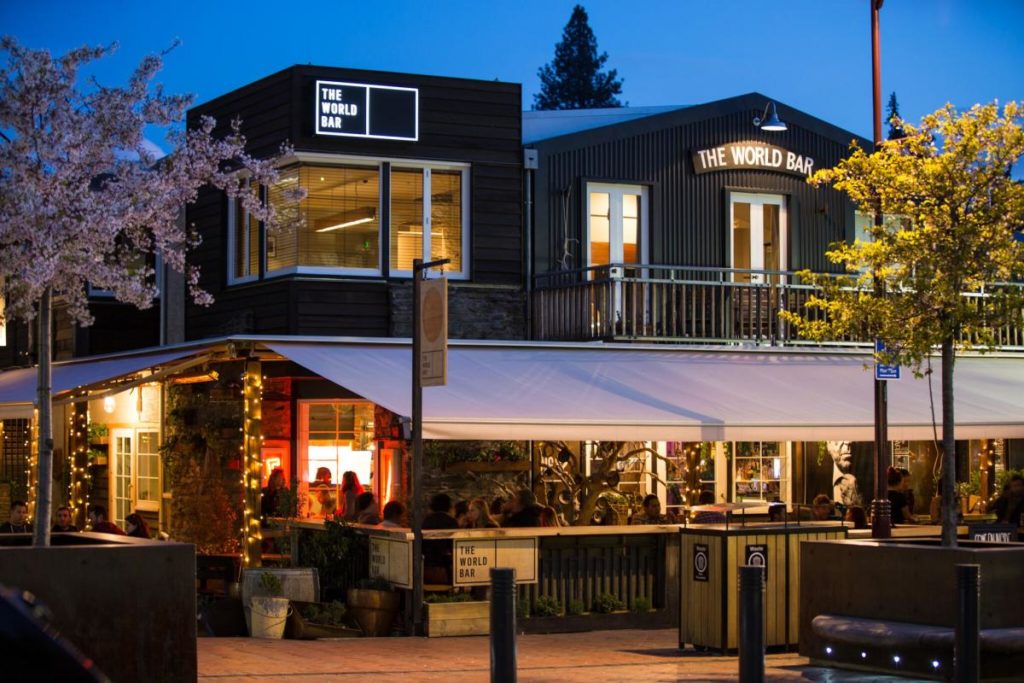 The World Bar is probably most recognised for serving cocktails in teapots, but they also have plenty of craft beers, wines and spirits up their sleeves too. As a hot-spot for locals and tourists, there are DJs or live gigs every single night of the week. You've probably heard of the all-round good vibe, but you may not be aware of just how drool-worthy their food is too. If you're game enough to branch out a little, we reckon their chicken and waffles is probably the best thing since sliced bread. This venue is slightly more expensive than some of the other options, but it's worth opening your wallet a little, just this once. 
Address: 12 Church Lane, Queenstown New Zealand 9300 
Phone Number: +64 3 450 0008 
Hours: Monday – Sunday, 12.00pm until late 
Website: Theworldbar.co.nz