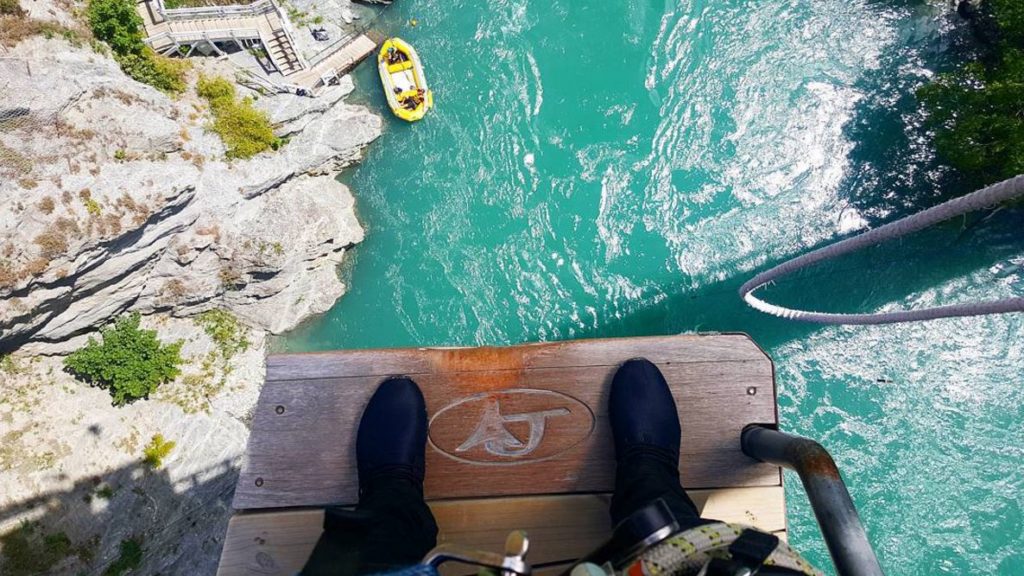 It's no secret that New Zealand is the adventure capital of the world. Thrill-seeking, adrenaline-junkies from across the globe flock to the country, with many making a bee-line directly for Queenstown. This South island destination is a mecca for activities that are practically guaranteed to get your heart pumping and make the hairs on the back of neck stand on end. From paragliding and bungee jumping to jet boating and skydiving, here are our top picks for getting your adventure fix in Queenstown. 
Paragliding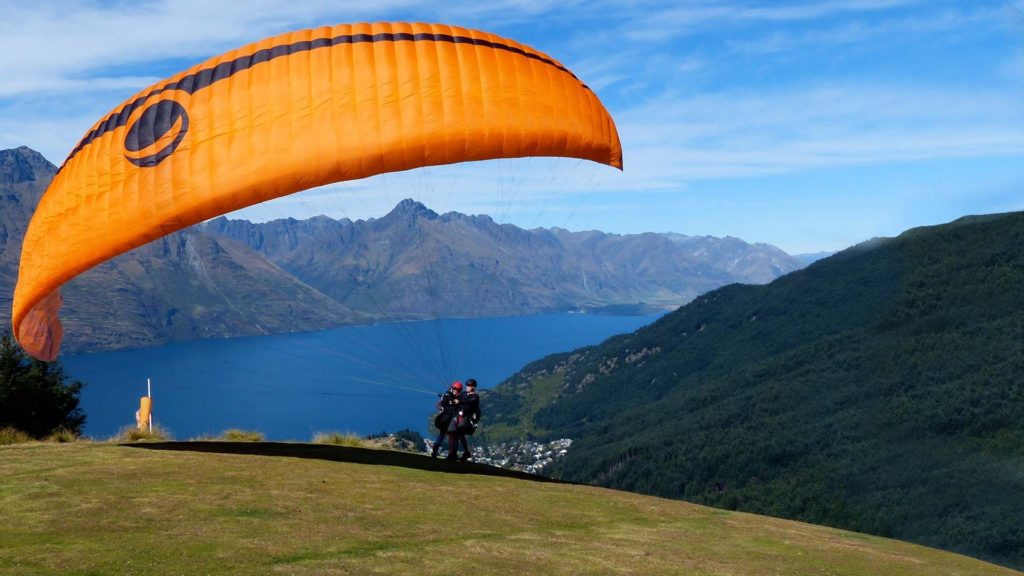 Paragliding is widely considered the best form of personal aviation. You've proabably seen it done in video or watched from the ground in awe as a keen-adventurer soars above, but not many people have actually tried this sport. It's an incredible combination of freedom, silence and serenity, while still satisfying your inner thirst for adrenaline. Start at the top of the Skyline Gondola and sail high over Queenstown and Lake Wakatipu in a tandem flight. It's a truly unbeatable experience. 
Contact: 0800 759 688
Website: https://www.nzgforce.com
Canyoning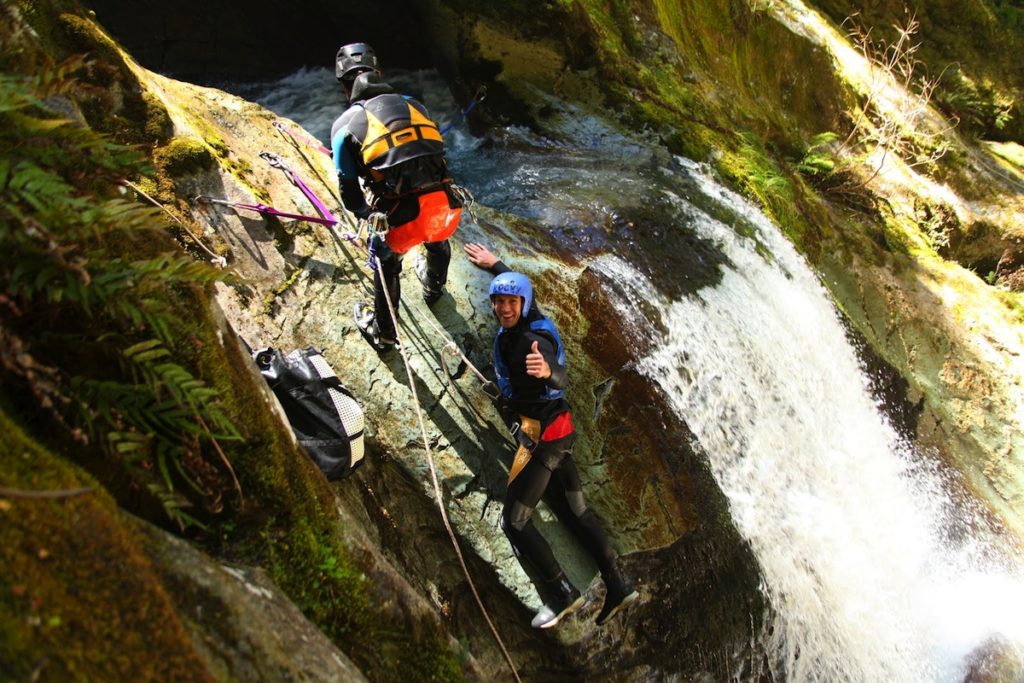 If you've ever seen the movie "127 Hours", the thought of canyoning may send shivers up your spine. But we can (almost) guarantee that you probably won't get stuck down a canyon and be forced to saw your own arm off when you go canyoning with these guys. Instead, you'll climb cliffs carved out by enormous glaciers that extend from the southern alps. It's only a few minutes from the downtown district but it feels a world away. 
Contact: +64 3 441 3003
Website: https://www.canyonexplorers.nz/climbing-queenstown-half-day/
Skydiving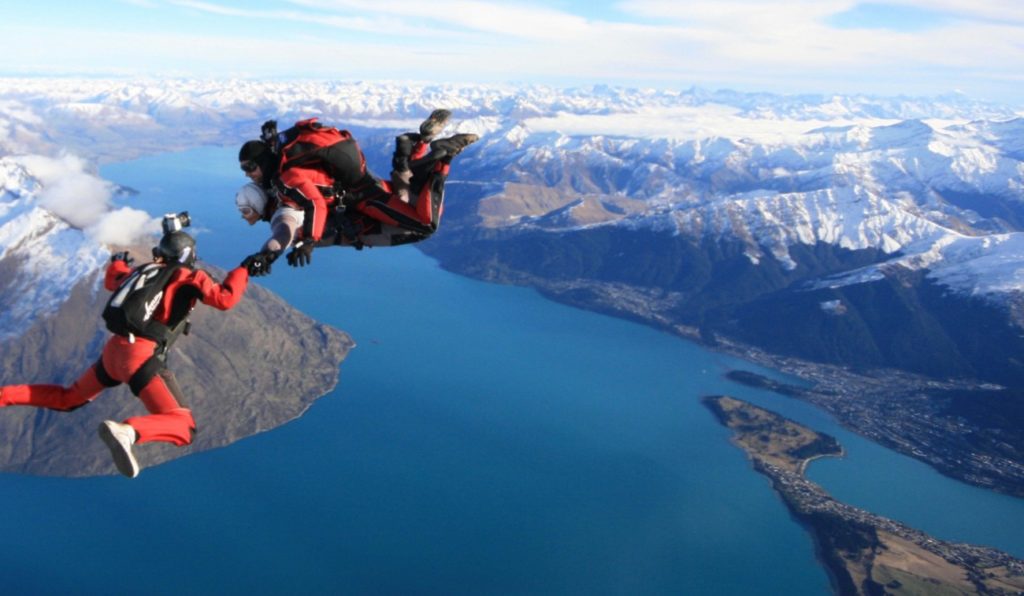 Skydiving is generally the first thing that jumps to mind when anyone mentions adrenaline-based activities. There is just something about throwing your body out of a plane and hurtling towards the ground at jaw-dropping speeds that we can't get enough of. Queenstown is a pretty epic place to tick this item off your bucket-list, as the insane scenery makes for a pretty good view on the way up and back down.
Contact: +64 442 5867
Website: https://www.nzoneskydive.co.nz
Bungy Jumping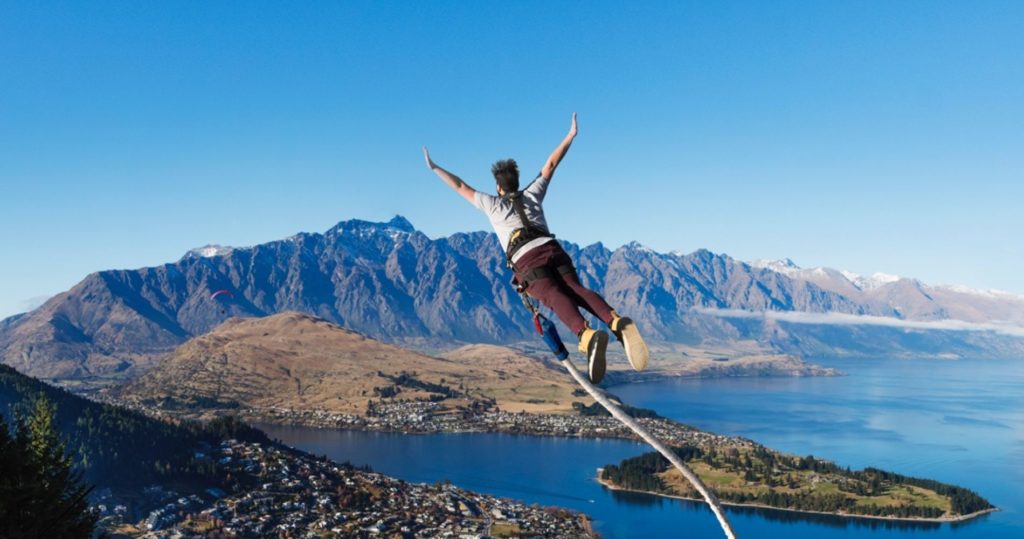 Bungy jumping is one of the most popular adrenaline-based activities in the world, and Queenstown is no exception. There are a range of kick-ass sites to choose from across the region, each offering an opportunity to leap, jump or dive off a platform and freefall towards the ground. The incredible views of Queenstown are a good distraction from the fear-induced tears threatening to roll down your cheeks. 
Contact: +64 9 360 7748
Website: https://www.bungy.co.nz
Heli Skiing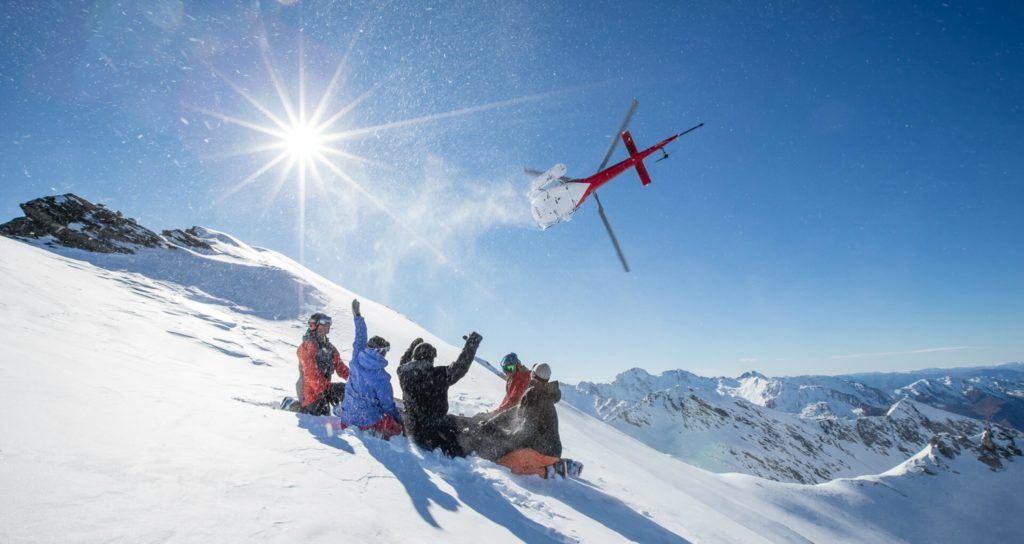 Many Queenstown-bound tourists make their way towards the city with one major goal – skiing. The local snow season is internationally renowned for its breath-taking scenery, insane powder dumps and wide range of terrains. With Heli Skiing, you can skip the hard work by making your way to the top in a helicopter before hitting the untouched slops for an exhilarating ride down. 
Contact: 0800 754 769
Website: https://www.southernlakesheliski.com
Canyon Swinging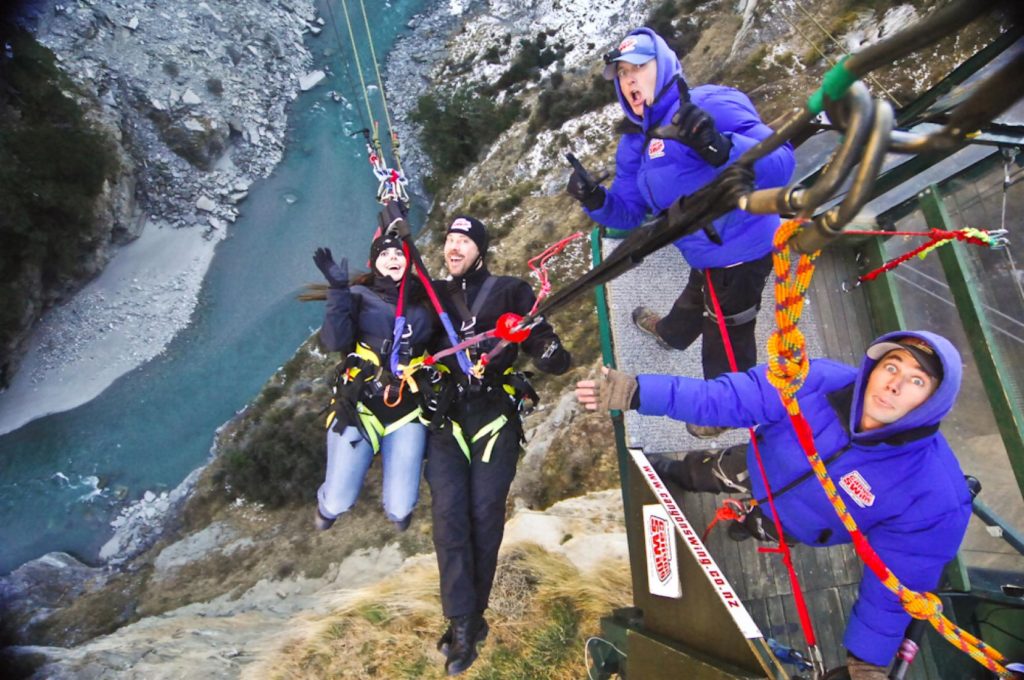 If you fancy the idea of launching yourself off a cliff, canyon swinging is calling your name. After jumping off a 109-metre high cliff and freefalling past 60-metres of rocky cliff face, you'll finish swinging over the Shotover River. Just like all the good things in life, there are a range of different positions to try, including The Pin Drop, The Chair or The Slide. 
Contact: +64 3 442 6990
Website: https://www.canyonswing.co.nz/canyon-swing/
Ziplining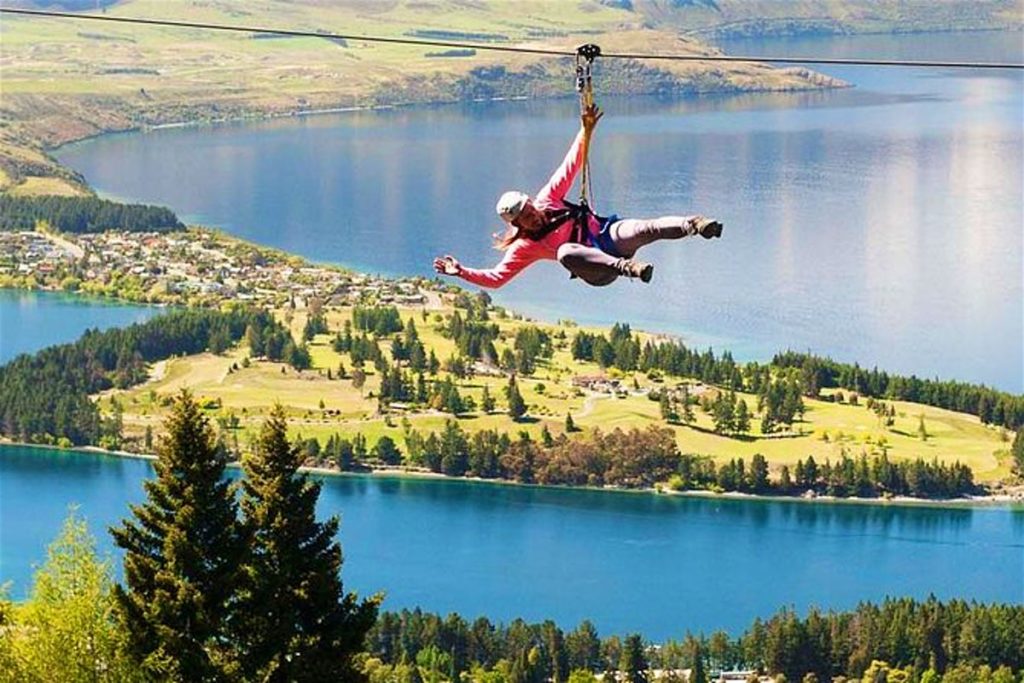 Slightly slower in pace than some of the other options, Ziplining is an opportunity to whiz through the tree tops and experience life from a bird's point-of-view. Passing over native beech forest on an engaging guided tour, you'll gain an unmatched and uninterrupted view of the iconic Queenstown landscape. There are a range of speeds and ziplining lengths to choose from, reaching heights of up to 25-metres. 
Contact: 0800 947 873
Website: https://www.ziptrek.co.nz
River Surfing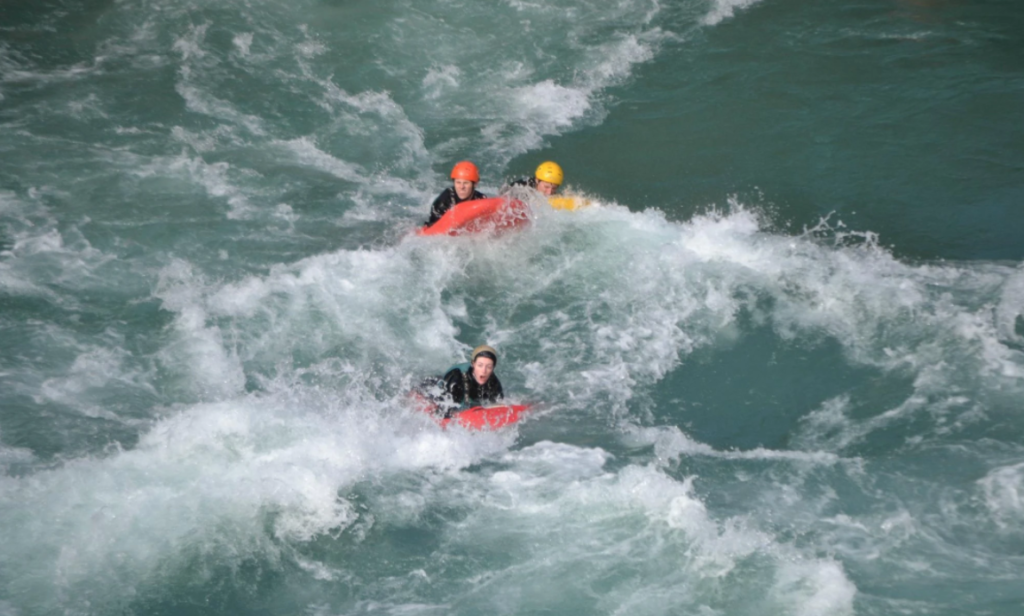 Whoever said you need a beach to hit the waves has obviously never been river surfing. This relatively new sport has taken the popular ocean-based activity and adapted it for Queenstown' river conditions. Get pitted, ride whirlpools, snag epic waves and conquer insane rapids – it's literally out of this world. 
Contact: +64 3 442 5262
Website: https://www.riverboarding.co.nz
Jet Boating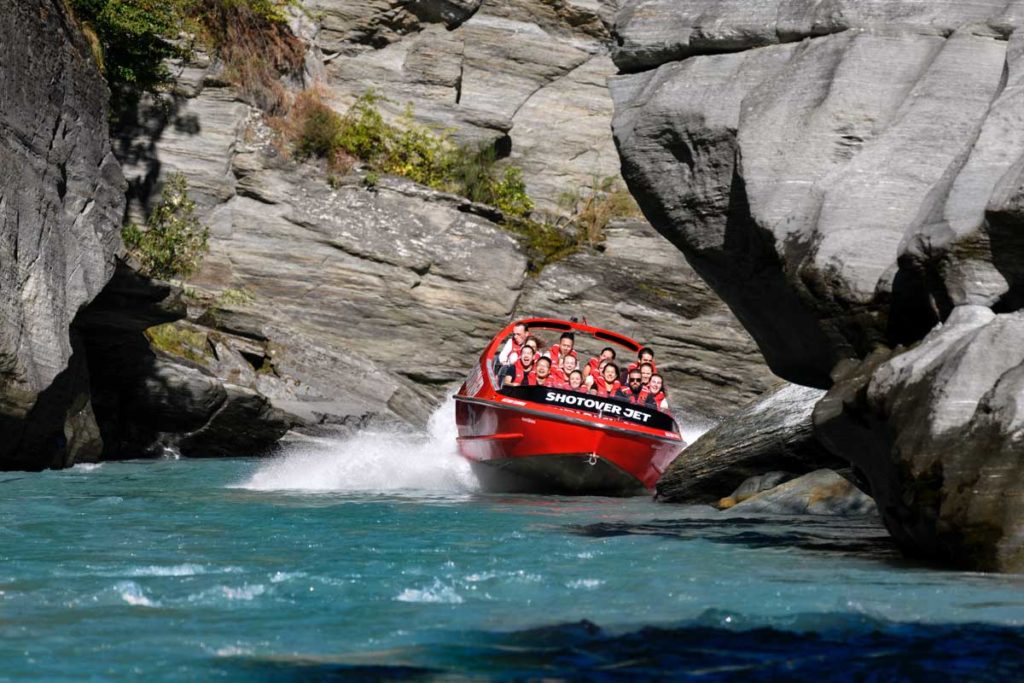 As the home of the world' first commercial jet boat organisation, there is no better place to get wet and wild than Queenstown. These state-of-the-art boats fly across crystal clear water, making 360-degree spins, high speed twists and death-defying turns when you least expect it. There are even photo packs available so that you can laugh about your facials for years to come. 
Contact: +64 3 442 6142
Website: https://www.kjet.co.nz
White Water Rafting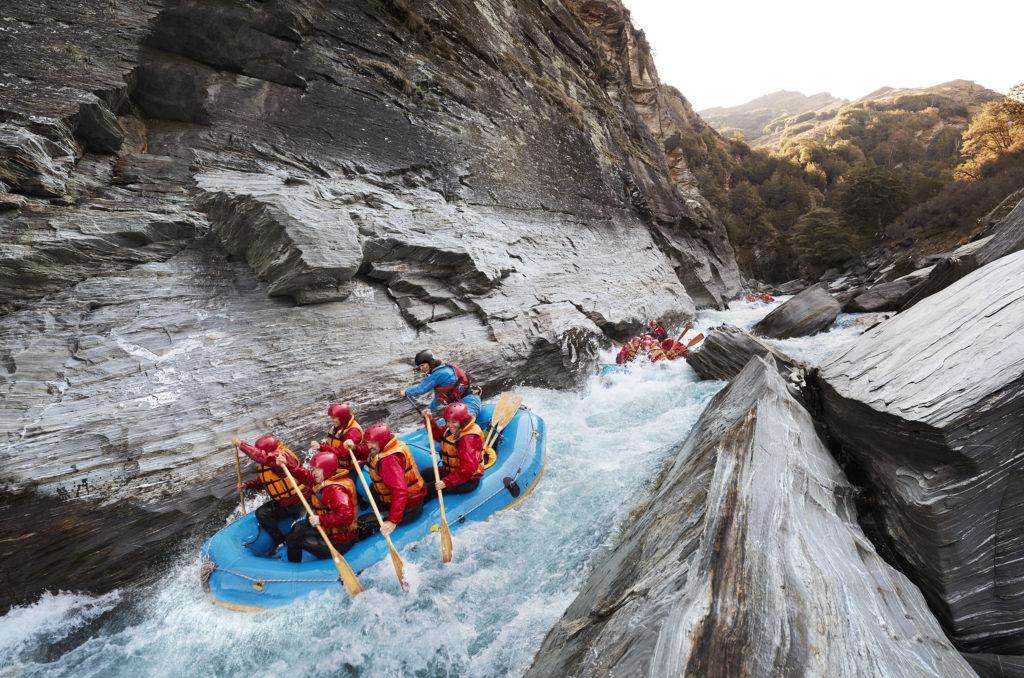 Thanks to plenty of Hollywood blockbusters, white water rafting is a crowd favourite in the adrenaline activity sector. Queenstown is the ultimate place to tackle grade 4 – 5 rapids, journey through tunnels in complete darkness and still have the opportunity to embrace the supreme surroundings. 
Contact: +64 3 442 7318
Website: https://www.raft.co.nz