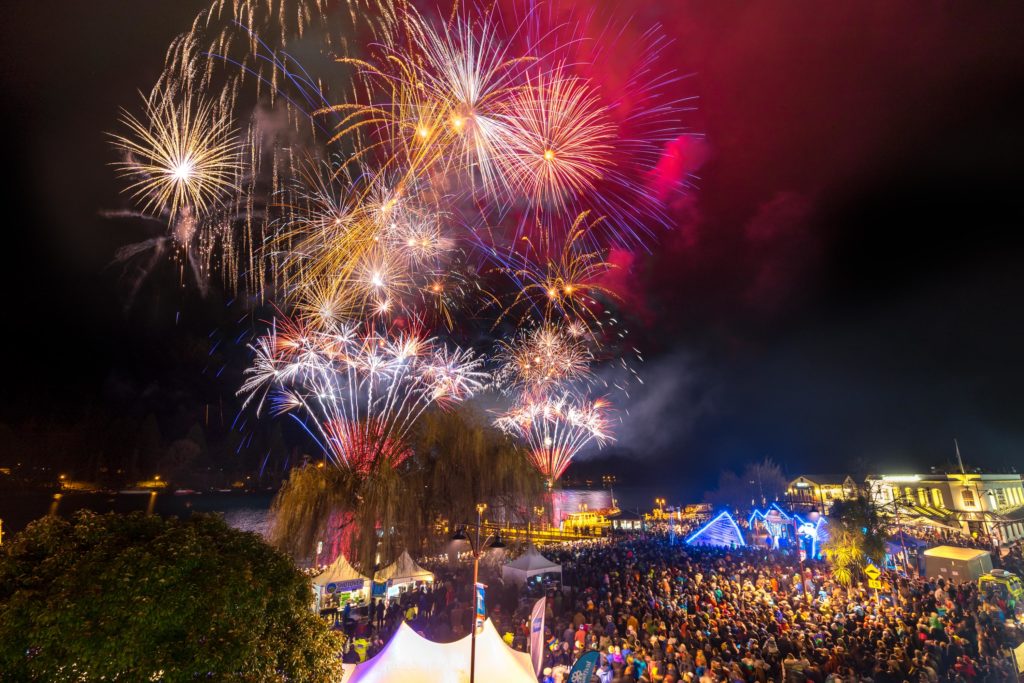 Key Details: 
Winterfest Dates: Thursday 20th June – Sunday 23rd June
Location: Queenstown 
Ticketing: Events Registration
Official Website: https://www.winterfestival.co.nz
Fireworks: Friday June 21, 5:00pm – 9.00pm
Ages: All ages welcome
Accommodation: Queenstown Winterfest Accommodation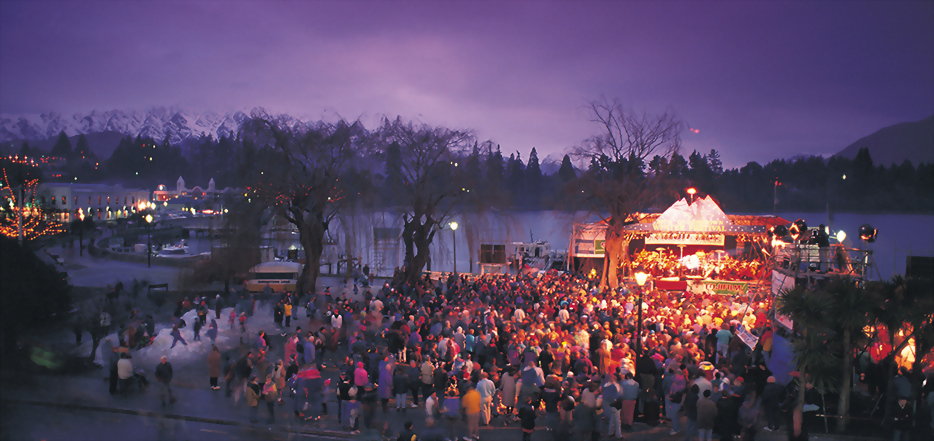 The long, hot summer days of the year have passed, but that doesn't mean it's time to bid farewell to the festival season. Whoever says these events are reserved for tropical weather and afternoons under the blazing sun has obviously never frequented a winter festival. These magical and memorable events are just as epic as the summer ones, and Queenstown's Winter Festival is as good as they come. 
Since 1975, the Winter Festival has welcomed locals and travellers from across the world for an epic weekend of fun in the internationally acclaimed winter wonderland. The 4-day event takes advantage of the picturesque location, holding events against the backdrop of the breathtaking snow-capped mountains, rugged terrain, clear blue skies and fresh air. 
Imagine tumbling down a snowy mountain with all the lads, stripping down to your undies and scrambling across over-sized inflatables, or rallying the boys to take on the Flintstones in a dodgeball competition. Running from June 20 – 23rd, the Winter Festival operates with the slogan "Get Excited" and they really couldn't be more spot on if they tried. 
Top Five Reasons To Visit Winter Festival:
There is endless entertainment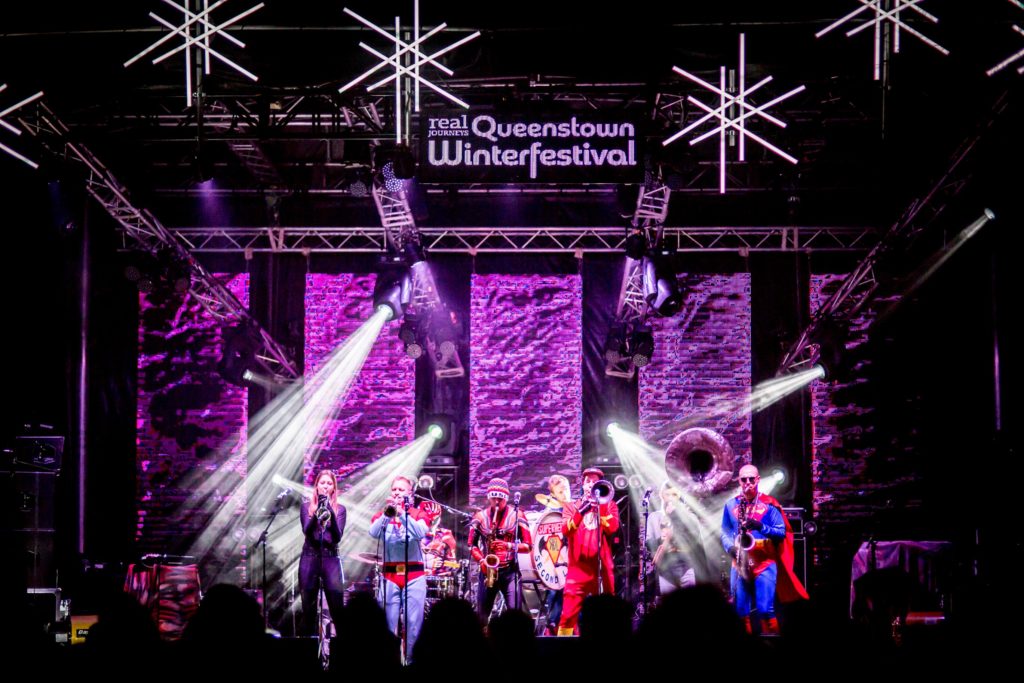 Ever since the 4-day event debuted back in 1975, the Queenstown Winter Festival has attracted thousands of festival-goers from across the globe. With so many people flocking to Queenstown to get in on the fun, you can expect world-class entertainment, a seemingly endless number of events and all-round good vibes. The event organisers put on 4-days of free live music, which attracts local and international performers alike. In the past, this impressive line-up has included the likes of Dunedin-based indie favourites Soaked Oats, Hot Dub Time Machine, Mitch James, Trinity Roots and The Cellar Doors.  
For those looking for a belly-ache inducing laugh, the Thursday and Friday comedy nights never disappoint. Performing in intimate local venues and larger performance centres, these e events have hosted some of the country's most popular comedians such as Jeremy Corbett, Hayley Sproull, Melanie Bracewell and Paul Ego.
Channel your inner snow bunny on the slopes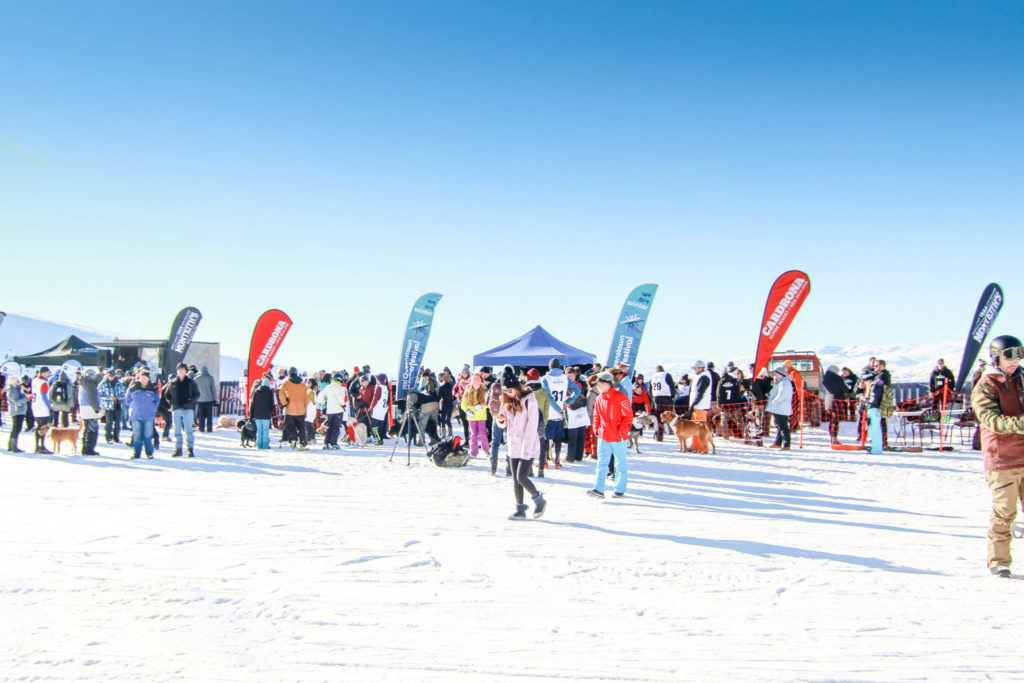 Queenstown is internationally-recognised for its picturesque scenes of snow-capped mountain ranges. And for good reason too. Located within the heart of New Zealand's Southern Alps, the region is literally surrounded by rugged mountains that transform into a winter wonderland every year. 
The city is home to not one, not two, not even three but four incredible ski-fields. Infact, it's actually the largest combined skiable terrain in all of Australasia. Each field caters to snow-goers of all abilities, including everyone from kooky-beginners to Olympic medalists. The world-class slopes are just a hop, skip and a jump from the city CBD, meaning you won't spend all day in the car either. The closest option is just a 20-minute drive, with the rest just a little further along.
In the spirit of the festival,  there are a range of ways to channel your inner-snow bunny, without strap on the skis. Head down to the Mountain Festival Village at Cardrona Alpine Resort, where you can try your hand at snow tubing, sign up for the Winter Fest Tug of War on Skis. It's all all your childhood dreams come true, with a rowdy adult twist. 
It won't break your budget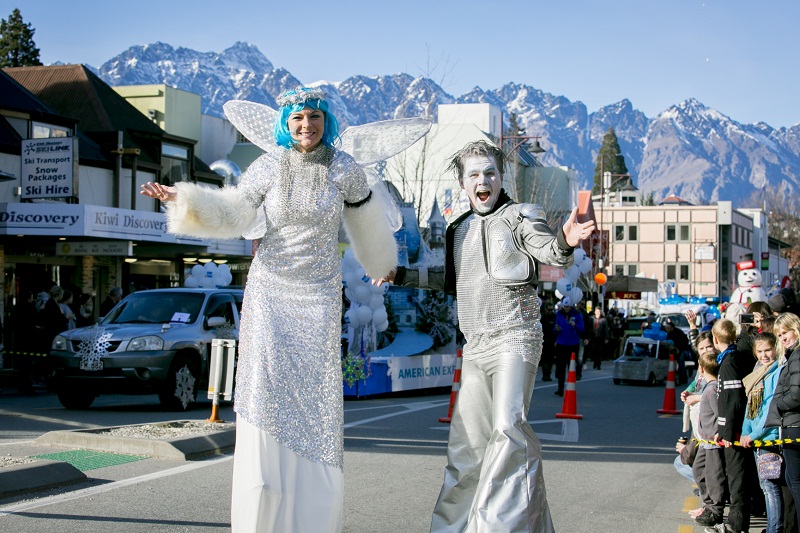 Thankfully, Winter Festival also caters to those who are feeling the pinch of their wallet and puts on plenty of free activities. The 4-day guide of free events includes everything from live music gigs, quiz nights, friendly competitions and even some more wacky races. You can test your musical knowledge at Skycity Winter Jingo – a combination of bingo and trivia, with questions and awesome sing alongs. For something a little different, you can check out the Monteith's Dog Barking Competition, which sees owners encouraging their dogs to bark by getting down on all fours and showing them how it's done. 
While there are stacks of free options, there are plenty of paid events too. But we should warn you, these options are more popular than a primary school kid with money for the canteen. You'll need to get in really early to secure your ticket before they sell out. The Skycity Ball Presents Studio 54 event was so popular it sold out in just 7 hours. While you'll need to be quick off the starting line, it's well and truly worth the hype. 
Volunteers are welcomed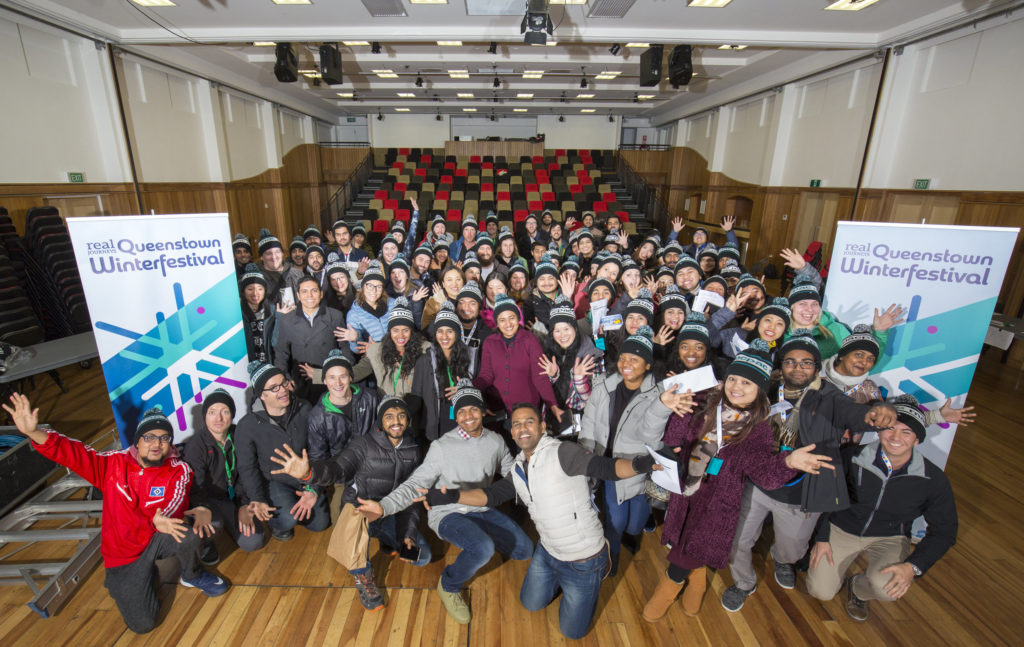 If you're looking to impress your Missus, bulk out your CV or just meet some locals, you can sign up for the Winter Festival as a volunteer. These roles allow you to go behind the scenes, gain new skills and make plenty of new friends along the way. The event generally allows for around 90-volunteers each year, and positions are in high demand. Sign up for the challenge and get ready for some 6-pack producing laughter too. 
There's plenty more info out there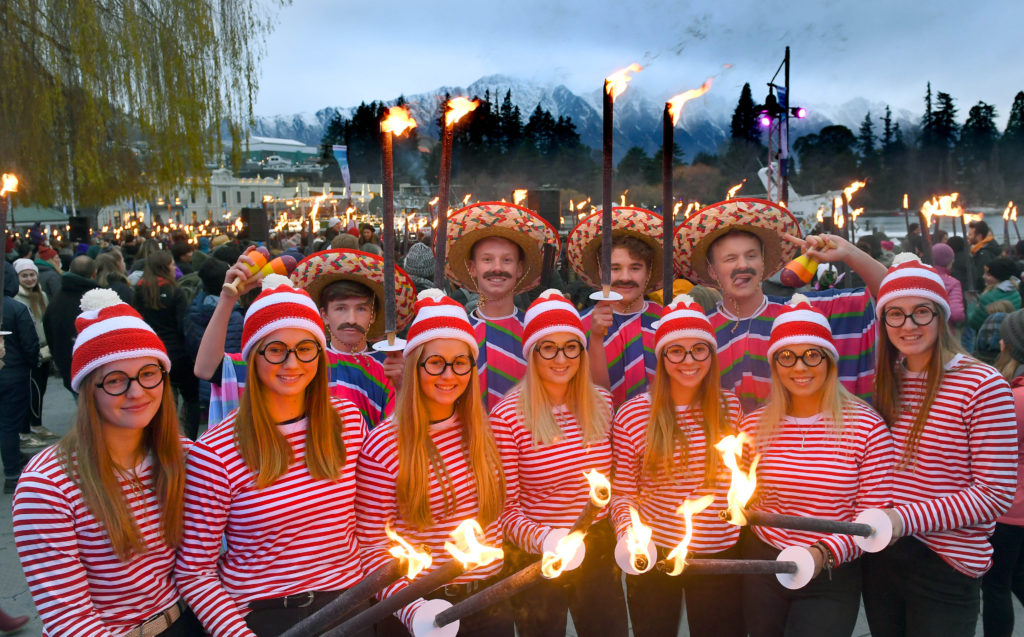 Queenstown's Winter Festival is more organised than a Mum of three heading on an overseas holiday. The official website has all the additional information that you could want and will answer all your burning questions. Want a full guide to events? A glimpse at the picture galleries? A squiz through the frequently asked questions? The website is your new best friend. 
Events sell out every Festival and this year is looking no different. Get ready, get excited and get yourself to the Winter Festival in Queenstown.