Given Queenstown is such a popular destination for young, adventurous and care-free travellers from across the globe, it's no surprise that the local backpacker accommodations go off, all year round. When you're staying in these joints, you're guaranteed to leave with a lifetime supply of slightly-hazy but unforgettable memories.
Tahuna Pod Hostel, Queenstown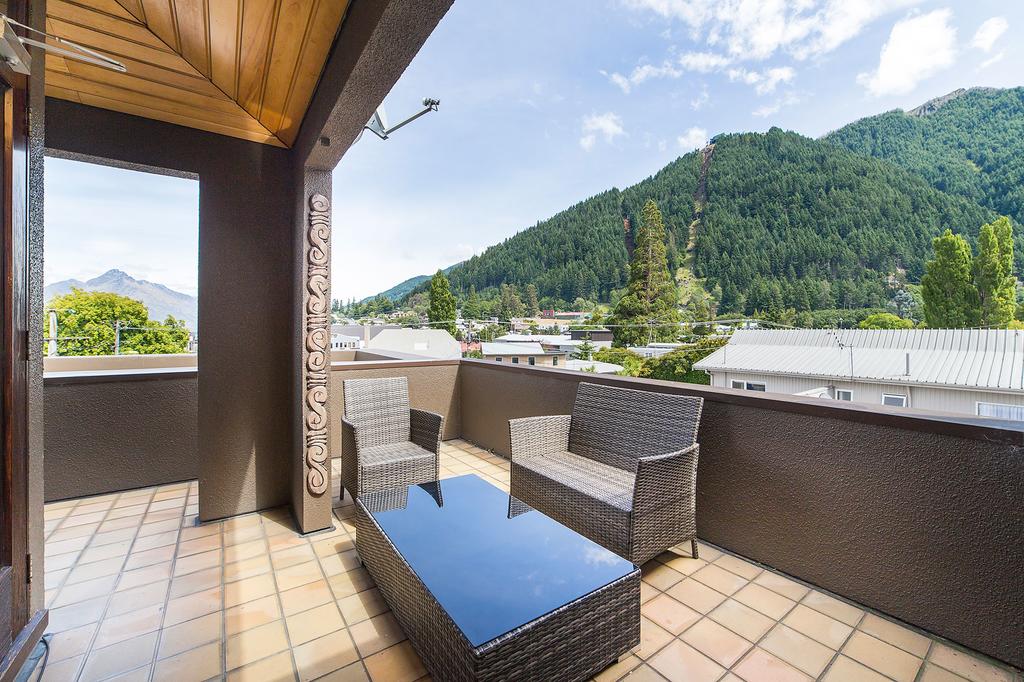 The Tahuna Pod Hostel prides itself on being a one-of-a-kind option in New Zealand. Claiming to be the first of its kind in the country, this contemporary and more refined option puts a modern twist on traditional Maori culture. The state-of-the-art design embraces Maori art, while offering high-tech and cutting edge technology throughout the building. The signature bedroom pods are like something from a sci-fi movie, and come in single, double and superior sizes. If you're not game enough to climb inside one of these pods, there are also a select number of private rooms on offer too. 
Accommodation at this high-end locally-owned backpacker also includes free wifi, breakfast, homemade soup every evening, tea, coffee, towels, onsite parking and even entry into the iconic Queenstown Ice Bar. Talk about a full-package dealio!?
Phone Number: +64800824864
Address: 11 Henry Street, Queenstown, Otago, 9300, New Zealand
Website: https://www.tahunapodhostel.co.nz
Nomads Queenstown Hostel, Queenstown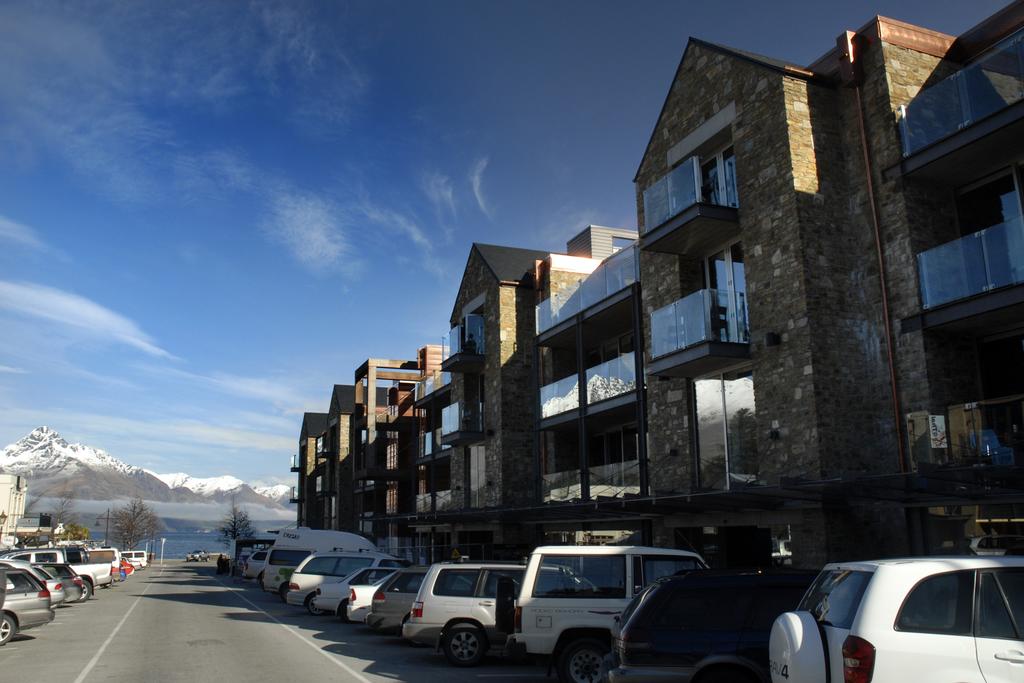 True to its name, Nomads Queenstown attracts a lively bunch of keen travellers from all corners of the world. The modern hostel boasts a central location in the heart of the Queenstown CBD, and is a great way to maximise your fun, without breaking the bank. Nomad's is decked out with everything you could ever want from a hostel and everything you never knew you needed, including a modern kitchen, cinema, comfortable common lounge area, pool tables, a sauna, wifi and ski storage. With winter-bunnies in mind, the Queenstown Hotel is the perfect place to curl up with the fire with a hot choccie and debrief an epic day of adventure. 
Designed with all budgets in mind, you can choose between a variety of rooms types including small or large forms, with or without private ensuites. The hostel is also a dry venue, meaning no alcohol is allowed onto the premises, but that might just be your saving grace after a few big days out on the town.
Phone Number: +6434413922
Address: 5, 11 Church Street, South island Queenstown, Otago, 9300, New Zealand
Website: https://nomadsworld.com/new-zealand/nomads-queenstown/
Black Sheep Backpackers, Queenstown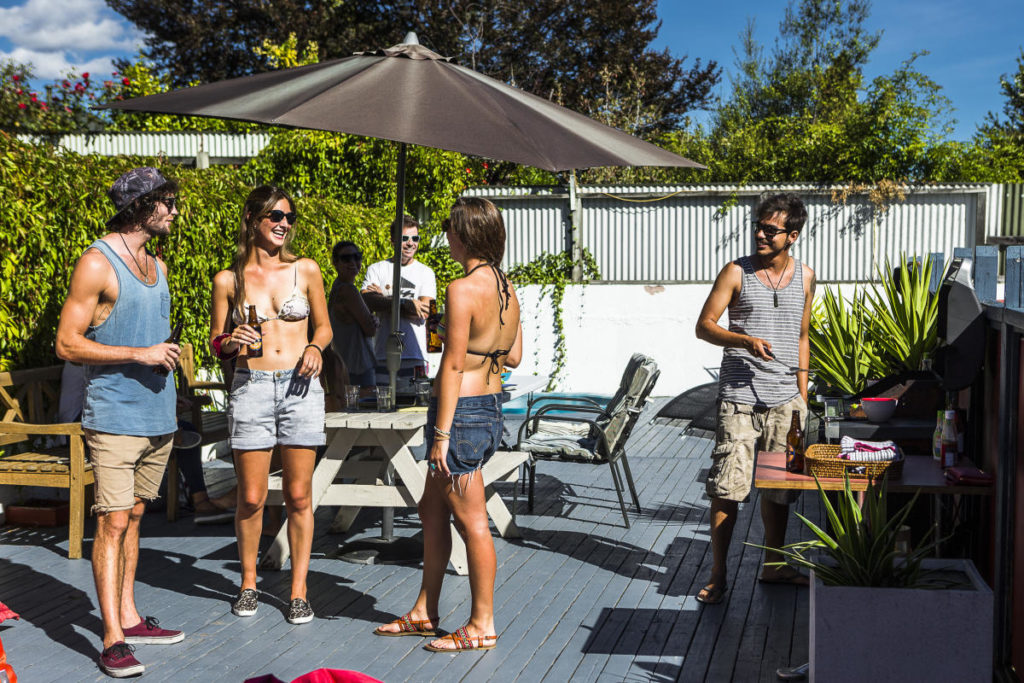 Black Sheep Backpackers is the best way to experience Queenstown, while skipping the downtown rush. The hostel is a three-minute walk to the closest bus stop or a six minute walk to the SkyCity Casino. While you're never too far from the action and far from isolated, Black Sheep is a little quieter and more laid back than some of the other options. The venue attracts plenty of budget-savvy travellers as it is renowned for its impressive selection of freebies, including everything from wifi and computers to on-site parking and bike-hire. It's the type of place where you can have an absolute hoot, without having to even open your wallet. What's not to love about that?! 
If you're looking for affordable accommodation but you don't want to skimp on the experience, Black Sheep Backpackers will tick all of your boxes.
Phone Number: +6434427289
Address: 13 Frankton Road, Queenstown, Otago, 9300, New Zealand
Website: https://www.blacksheepbackpackers.co.nz
Absoloot Hostel Accommodation, Queenstown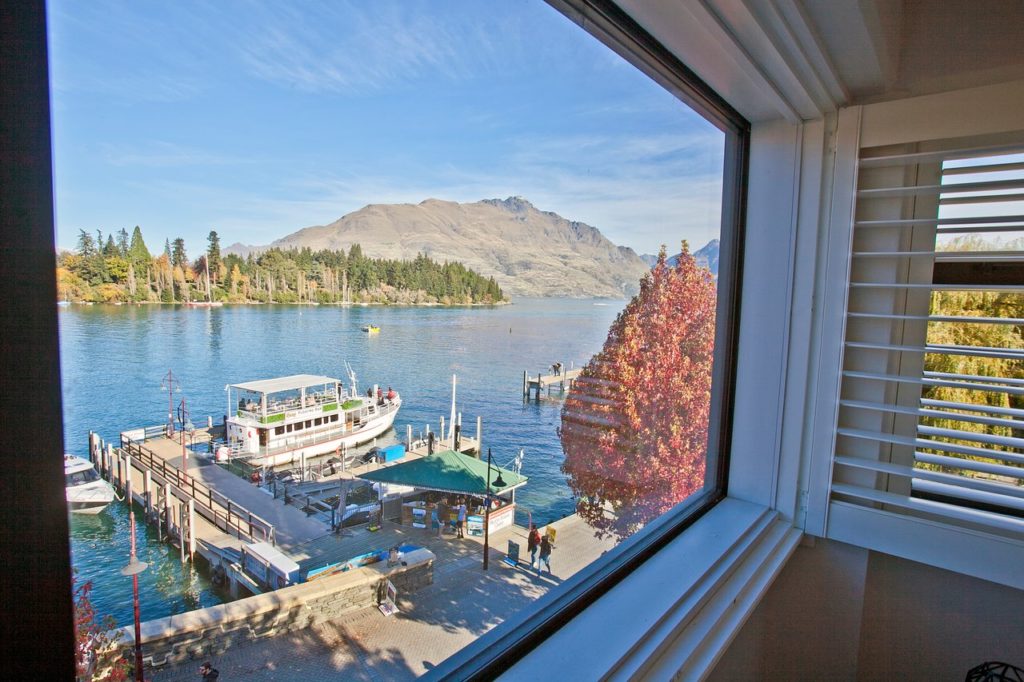 Situated on the banks on the banks of Lake Wakatipu, you'll struggle to find a hostel with a better location than Absoloot Hostel Accommodation. The hostel opened its doors in 2010 and got a full-make-over in 2015, meaning it's pretty damn beautiful to look at. Offering a modern, shared kitchen with stunning views across the lakes, plus dorms, newly renovated bathrooms and an upgraded lounge, you might not want to leave the venue at all. 
Absoloot Hostel prides itself on catering to people from all walks of life – the backpacker, flashpacker, value-seeking, independent traveller of every age and background. The hostel may have started business on April Fools Day, but Absoloot Value is far from a joke. 
Phone Number: +64 34 429 522
Address: 50 Beach Street, Queenstown, New Zealand, 9300 
Website: https://absoloot.co.nz
Deco Backpackers – BBH, Queenstown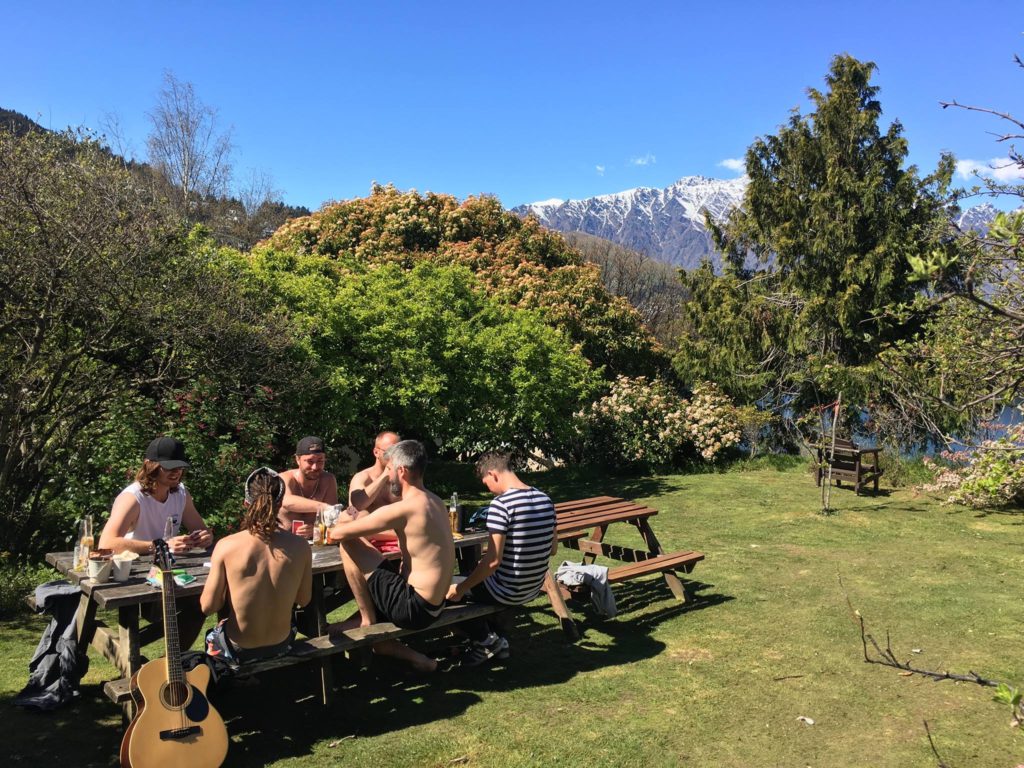 When most people think of Queenstown, they generally conjure images of a quaint cottage surrounded by lush greenery and glistening bodies of water. Deco Backpackers is practically everything you dreamt the city would offer and more. The quiet hostel is just a short walk from the downtown, but feels a world away from the hustle and bustle of Queenstown. Spacious rooms and a picturesque garden are accompanied by a spacious drying room, free unlimited wifi, off street parking and generous kitchen. 
Deco Backpackers welcomes travellers for as long or a little as they would like to stay, and boasts a small but mighty range of bedding options. If you're looking for one of the best views in town, Deco Backpackers has your name all over it.
Phone Number: +64 3 442 7384
Address: 52 Man Street, Queenstown, New Zealand
Website: https://www.hostelqueenstown.nz
The Flaming Kiwi Backpackers – BBH, Queenstown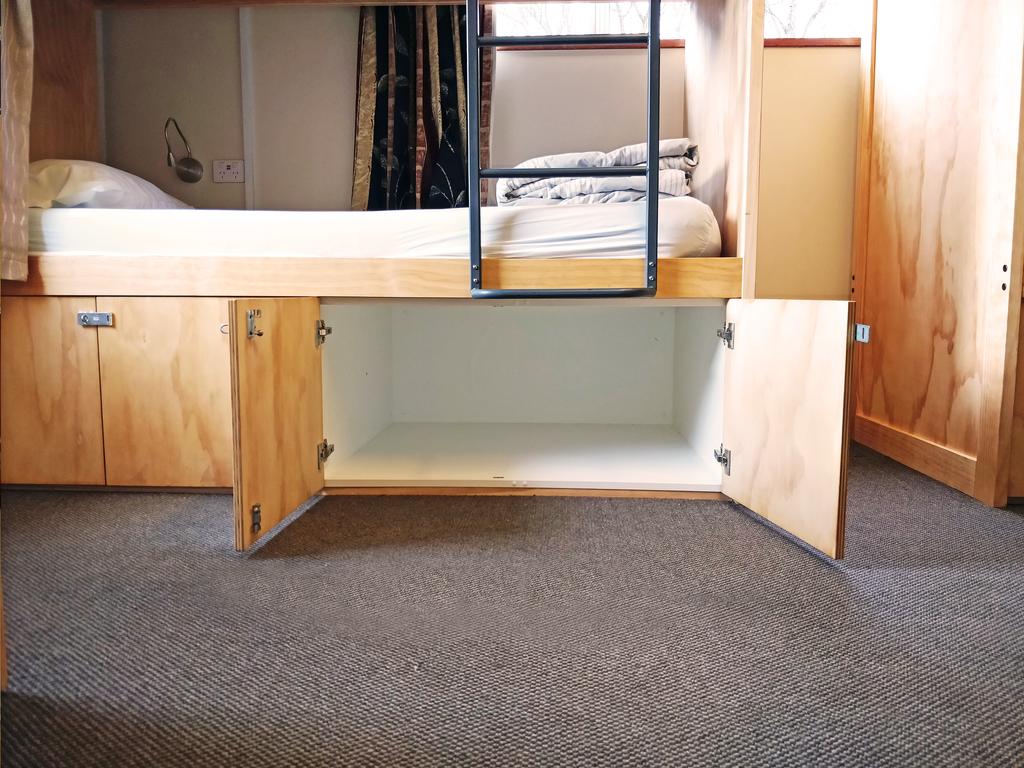 Who needs frills to have a good time? Sitting just 10-minutes from the Shotover River, The Flaming Kiwi may not qualify as a 5-star venue but it will cater to all your basic needs. The hostel offers shared dorms, as well as single, double and twin cabins. In true no-frills style, The Flaming Kiwi makes the most of the surrounding landscape, boasting an outdoor terrace, picturesque balconies and plenty of wide windows.
During summer, you're just a hop, skip and a jump from plenty of adrenaline-inducing activities, hiking trails and scenic walks. In the cooler months, you can indulge in the free DVDs, board games, TV lounges and ski drying room. It's the ultimate choice for every soon-to-be-groom.
Phone Number: +654344 2594
Address: 39 Robins Road, Queenstown, Otago, 9300, New Zealand
Website: https://www.flamingkiwi.co.nz
Pinewood Lodge, Queenstown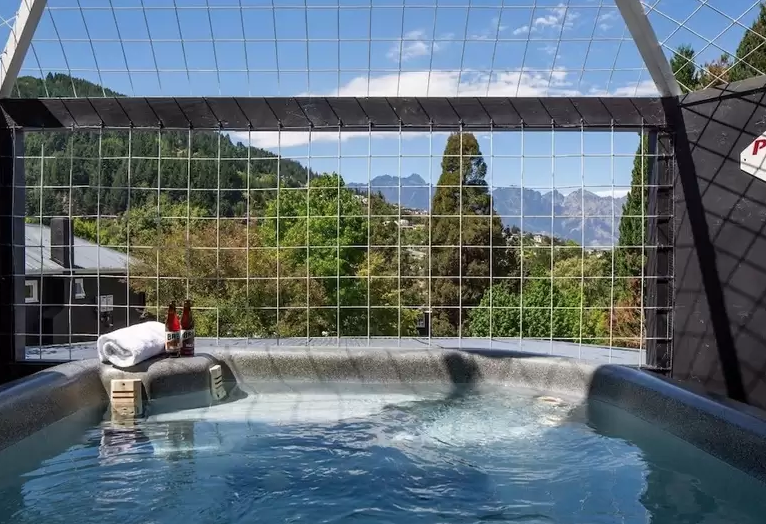 Pinewood Lodge is a quintessential Kiwi hostel. Hidden in a private alpine forest setting, yet conveniently close to the downtown district, this hostel is equal parts secluded and easy. Nature nerds will relish in the venue's proximity to hiking trails, Queenstown Bike Park and the views over the lake. Guests are treated to a wholesome experience, with rooms spread out across more than 20 different units. Each unit is equipped with a private kitchen and bathroom, so that you can embrace the simple pleasures in life without skipping out on a touch of luxury. When winter is in full swing, the Pinewood Lodge hot tub is the place to be. Soak in the views from the bubbling hot water and feel your worries drift away with the steam. It's the escape you never knew you needed.
Phone Number: +64 344 282 73
Address: 48 Hamilton Road, Queenstown, Otago, 9300, New Zealand
Website: https://www.pinewood.co.nz/?utm_source=googlemaps&utm_medium=local&utm_campaign=pinewoodlodge